Shopping Basket
Your Basket is Empty
There was an error with PayPal
Click here to try again
Thank you for your business!
You should receive an order confirmation from Paypal shortly.
Exit Shopping Basket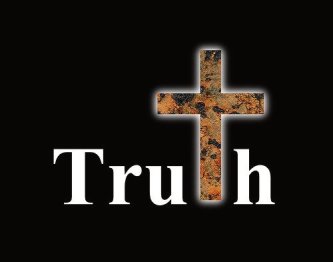 'Heavenly Father, we come before you today to ask your forgiveness and to seek your direction and guidance. We know
Your Word says, 'Woe to those who call evil good,' but that is
exactly what we have done.
 We have lost our spiritual equilibrium and reversed our values.
 We have exploited the poor and called it the lottery.
We have rewarded laziness and called it welfare.
We have killed our unborn and called it choice.
We have shot abortionists and called it justifiable.
We have neglected to discipline our children and called it
building self esteem.
We have abused power and called it politics.
We have coveted our neighbor's possessions and called it
ambition.
We have polluted the air with profanity and pornography and
called it freedom of expression.
We have ridiculed the time-honored values of our forefathers
and called it enlightenment.
 Search us, Oh God, and know our hearts today; cleanse us from
sin and set us free. Amen!'
 With the Lord's help, may this prayer sweep over our nation and
wholeheartedly become our desire so that we once again can be
called 'One nation under God!'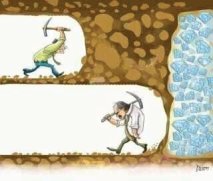 A friend of mine posted this picture on Facebook. As I looked at the picture, my mind wandered to the numerous times I felt like this man. He was inches away from a breakthrough, but quit. I wondered how often I had fervently prayed, believing I would receive because I had faith, only to see my circumstances get worse. I wondered about unanswered prayers. How close was I to a break-through, when I quit praising the Lord for the answer. It appeared as if God wasn't going to answer me, so I too walked away discourage and disappointed. 
   I went through the spiritual checklist, you know that invisible list: Have I not forgiven someone? Is there unknown sin or unrepentant sin, etc.? I of course would conclude with— it must not be God's will. How easy we blame God, for our lack of faith or lack of perseverance.
   I looked at the other man. He had a long way to go, but at least he was heading in the right direction. I realized my prayer request was worth fighting for, whether it was for a loved one, needed financial blessing, divine connection or intervention, they were all important and according to God's will. All this man had to do was turn around, continue pressing forward, and don't give up. The break-through is there. That's all any of us have to do is not give up, but press on. However, all to often, we allow our emotions to rule what faith in God's alone will do. Our poetic words, assertiveness or even tears do not move our Heavenly Father. However, He is moved or acts according to our faith. "Without faith it is impossible to please him: for he that cometh to God must believe that he is, and that he is a rewarder of them that diligently seek him (King James version)." It is never too late to turn around, put on the whole armor of God, and press toward the mark. Paul said in Philippians 3:13-15a, "Brethren, I count not myself to have apprehended: but this one thing I do, forgetting those things which are behind, and reaching forth unto those things which are before, I press toward the mark for the prize of the high calling of God in Christ Jesus. Let us therefore, as many as be perfect, be thus minded:"




/