Shopping Basket
Your Basket is Empty
There was an error with PayPal
Click here to try again
Thank you for your business!
You should receive an order confirmation from Paypal shortly.
Exit Shopping Basket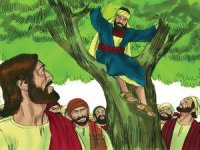 Luke 19:3 say, "And he sought to see Jesus who he was; and could not for the press, because he was little of stature."
We can allow our handicaps, shortcomings, or our past struggles and failures, to keep us from drawing closer to Jesus. Our past does not define who we are, Christ does. Zacchaeus was a tax collector who was hated by his own people, however he was also a child of Israel. 
We can blame God or others for our circumstance or we can get a closer look at who and what our Lord is saying to us.
"And he ran before, and climbed up into a sycamore tree to see him: for he was to pass that way." He used what was available, accessible to him to get to where he needed to be. Men normally don't climb trees unless their hunting game, but kids do. He had to forget about what others thought of him, he had to do what he would normally not do in order to get what he needed— a closer look at Jesus.
Mathew 18:3 says, "Verily I say unto you, Except ye be converted, and become as little children, ye shall not enter into the kingdom of heaven."Why children? Children are uninhibited, have tremendous faith and quick to forgive. 
In order for Zacchaeus to get a closer look at Jesus, he had to use what was accessible and at his disposable. He reached back into his memories of his childhood and didn't care how foolish he made have looked God always bring us a boat, canoe, helicopter to help us transition from where we are to where we need to be. The problem is sometime we don't recognize the help, blessings, or the opportunities.
How many of us have climbed a tree as a child? I'm sure most of us did. But, how many of us as an adult still do? Most of us would feel foolish, not to mention our bodily limbs don't work like they use to when we were children.
When I was a child there was a favorite tree that my cousin and I would climb. We would climb the tree to get away from our annoying siblings. We could see them looking for us as they called our names, but they never saw us, because they never looked up.
"5 And when Jesus came to the place, he looked up, and saw him, and said unto him, Zacchaeus, make haste, and come down; for to day I must abide at thy house." Jesus Looked Up! Jesus knew exactly where Zacchaeus was, just like he knows where we are, whether we are up a tree or up a creek without a paddle. 
Jesus looked up and He knew Zacchaeus name. Jesus stopped to let Zacchaeus know he knows him and desires to abide at his place. To abide in his house and in his life."6 And he made haste, and came down, and received him joyfully.7 And when they saw it, they all murmured, saying, That he was gone to be guest with a man that is a sinner. " 
Who are they? The religious sector who could see the speck in other people lives, but not the beam in their own eyes. Not only did they judge Zacchaeus but they were jealous of him. Your greatest opportunity will always come with opposition.
"8 And Zacchaeus stood, and said unto the Lord: Behold, Lord, the half of my goods I give to the poor; and if I have taken any thing from any man by false accusation, I restore him fourfold." Zacchaesus begins to justify or make excuses, or perhaps he is convicted of his lifestyle and is attempting to make amends. 
When you get close to Jesus, something changes; your heart and lifestyle take a transformation. The thing you use to do, and believe, changes. You are not the same person you were before you met Jesus.
"9 And Jesus said unto him, This day is salvation come to this house, forsomuch as he also is a son of Abraham. 10 For the Son of man is come to seek and to save that which was lost."
Sometimes being out on a limb isn't a bad place to be, if it brings you closer to Jesus.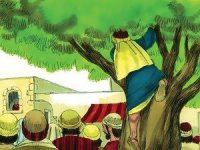 A very religious man was once caught in rising floodwaters. He climbed onto the roof of his house and trusted God to rescue him. A neighbor came by in a canoe and said, "The waters will soon be above your house. Hop in and we'll paddle to safety." "No thanks" replied the religious man. "I've prayed to God and I'm sure he will save me"
A short time later the police came by in a boat. "The waters will soon be above your house. Hop in and we'll take you to safety." "No thanks" replied the religious man. "I've prayed to God and I'm sure he will save me"
A little time later a rescue services helicopter hovered overhead, let down a rope ladder and said. "The waters will soon be above your house. Climb the ladder and we'll fly you to safety." "No thanks" replied the religious man. "I've prayed to God and I'm sure he will save me"
All this time the floodwaters continued to rise, until soon they reached above the roof and the religious man drowned. When he arrived at heaven he demanded an audience with God. Ushered into God's throne room he said, "Lord, why am I here in heaven? I prayed for you to save me, I trusted you to save me from that flood."
"Yes you did my child" replied the Lord. "And I sent you a canoe, a boat and a helicopter. But you never got in. 
"How often has the Lord sent us the answers we needed, but because it did not come in the way we expected it to come, we missed it? We think God isn't answering our prayers, when the problem isn't God, but our ability to discern and accept what He has for us. To receive what the Lord has, may require us to step out of our preconceived ideals, fears, and do what we have never done before. The opportunity of a lifetime begins with letting go. Let go of your past sins, let go of that relationship, let go of the pain, This may be your divine appointment, divine connection or an opportunity to help you transition into your God given destiny.
Luke 19:1-3 says, "1 And Jesus entered and passed through Jericho. 2 And, behold, there was a man named Zacchaeus, which was the chief among the publicans, and he was rich.3 And he sought to see Jesus who he was; and could not for the press, because he was little of stature."
These three verses tell us a lot about Zacchaeus. Most people names are not mentioned in the gospels, but his was. He was a real person who lived a life that most people judged and hated him for. Zacchaeus collected taxes for the Roman government from his own people. That in and of it self isn't wrong someone had to collect the taxes—it was just a job. We have tax and bill collectors today; we simply avoid them or hang the phone up on them. But, you couldn't do that in Rome, you either paid what was owed or asked, or go to jail. There was no payment plan, no debt consolation, or bankruptcy. 
However, if we read further he was rich and chief among the publicans. Zacchaeus was rich because he most likely taxed the people more than he should have and kept a portion for himself. He was chief publicans, and rich at other people's expense. 
Zacchaeus was little in stature, and may have been ridiculed and the brunt of most childhood pranks or jokes. He at this point in his life didn't care what they thought of him. He was rich and admired by friends who were thieves and rejected by the multitudes— just like him.
One day an opportunity arose that would change Zacchaeus life forever. This was a divine opportunity for something better. Scripture says he sought to see who Jesus was. Perhaps Zacchaeus heard of the miracles of healings that Jesus did, or the feeding the multitude with five loaves of bread and two fishes. Could he have heard Jesus say to others, go and sin no more? Maybe he too could be forgiven and healed. If only he could get a closer look at Jesus he just might be given an opportunity to change, not just his lifestyle, but his heart. Healed of a lifetime of pain, rejection, and ridicule from his own people. 
Christians today are wounded and rejected just like Zacchaeus was. Jesus is more than our Savior, He is also our Healer, Deliverer, Restorer, and so much more. Sadly, many stop at the Son of God, who took our sins on the cross, paid the price for our redemption. We stare at the empty cross, and fail to see the Resurrected Christ who has fulfilled all things, and has become all things to us. Surely Zacchaeus must of heard that Jesus was a great teacher, a mighty prophet, a miracle worker, could Jesus be the Messiah? The only way to find out who Jesus was is to get a closer look at Him. This has not changed; we must still seek Him, to know Him...To be continued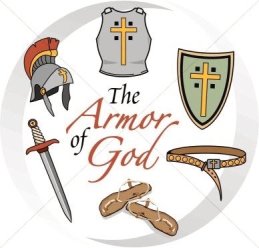 Mohammed Ali, Sunny Liston, Sugar Ray Lenard were all name synonymous to boxing champions in a different era. I used to watch and cheer them on in the comfort of my home. 
A boxing match consisted of twelve rounds that last three minutes. The break was only one minute long. To the one loosing three minutes in the ring must seem like an eternity. The fans would cheer for their favorite boxer even if he were loosing the match. The lively crowd would instruct the boxer what he should do and yell words of encouragement at the battered boxer. The upper cuts and blow to his body was much more forceful then any words being spoken from the crowd or the boxer's manager during the one minute break. The fans weren't in the ring, they weren't receiving the painful blows, but they all knew what he should do to win from the protective sidelines.The one minute break, to tend the cuts, hydrate, and instruct them wasn't long enough break if they are loosing the fight. Why do they continue? What make a battered and bloody boxer get up and continue to fight? They do it for the prize, the championship belt, and the title.
The Apostle Paul says in Philippians 3:14 "I press toward the mark for the prize of the high calling of God in Christ Jesus." We too are in a battle for a bigger prize, that we would be found in Christ and finish our course. Like the boxer we sometimes find ourselves feeling the onslaught of the battle. It appears we are loosing and barely can hold on. The blows of disappointment, and upper cuts of trials seem to wear down and weaken our faith.                                                                        
Our well meaning Christian friends try to encourage us with scriptures verses like "You are the head, and not the tail; above and not beneath;.." (Deut. 28:13). Also  "You can do all things through Christ which strengthened you." Philippians 4:13    Then they solidify the charge with the words, "I'm praying for you," as they practically throw you back into the lion's den. Unfortunately they are doing what they have been taught. We as pastors, and teachers have taught them the fundamentals of fighting without teaching them how to win.
I remember as a child watching the Mickey Mouse Club. At the end of the program they would sing to their special guest "Here's your hat, here's your ears, you're an honorary Mouseketeer."  We have done that with Christians saying here's your shield, here's your helmet, and your sword, you are a Christian. Now fight! (Ephesians 6:15-18)
I want you to understand we are not alone in our fears and struggles. Let's look at a few people from the bible and know how they felt in the midst of a battle. What did these men of God have in common?
David Psalm 142:4-6 4 I looked on my right hand, and beheld, but there was no man that would know me: refuge failed me; no man cared for my soul. 5 I cried unto thee, O Lord: I said, Thou art my refuge and my portion in the land of the living. 6 Attend unto my cry; for I am brought very low: deliver me from my persecutors; for they are stronger than I.                                                                                                                                            
Jeremiah 20:14, 18 "Cursed be the day wherein I was born: let not the day wherein my mother bare me be blessed."18 Wherefore came I forth out of the womb to see labour and sorrow, that my days should be consumed with shame?                                                                                 
Elijah 1 King 19:1-4 "1 And Ahab told Jezebel all that Elijah had done, and withal how he had slain all the prophets with the sword. 2 Then Jezebel sent a messenger unto Elijah, saying, So let the gods do to me, and more also, if I make not thy life as the life of one of them by tomorrow about this time. 3 And when he saw that, he arose, and went for his life, and came to Beersheba, which belongeth to Judah, and left his servant there. But he himself went a day's journey into the wilderness, and came and sat down under a juniper tree: and he requested for himself that he might die; and said, It is enough; now, O LORD, take away my life; for I am not better than my fathers."
Paul 2 Timothy 4:16-18 "At my first answer no man stood with me, but all men forsook me: I pray God that it may not be laid to their charge. 17 Notwithstanding the Lord stood with me, and strengthened me;..." 

What did these men have in common? It appears that they all were discouraged,
Merriam-Webster defines disappointment, discouragement and wearyness as;

Disappointment: someone or something that fails to satisfy hopes or expectations. Another words when what we expect to happen doesn't happen then we become disappointed.
Discouragement: A feeling of having lost hope or confidence. When we continue to be disappointed we lose hope and become discouraged.
Wearyness: lacking strength, energy, or freshness because of a need for rest. Another words you have no strength left to endure, you are tired of the same thing without the desired results. 

These men where past being disappoint and discourage, they were all weary in well doing. Many in the body of Christ have become weary in well doing. This is why Apostle Paul said, "And let us not be weary in well doing: for in due season we shall reap, if we faint not." Gal. 6:9

These men had something else in common. They all over came their situation because They had learned to lean. David said it best when he said, in Ps.143: 6 " I stretch forth my hands unto thee: my soul thirsteth after thee, as a thirsty land. Selah"

Unfortunately we have placed our emphasis on how to fight, but we have not taught God's people how to rest in the midst of the storm…to be continued.  

Ruth 3:1-2 "Then Naomi her mother in law said unto her, My daughter, shall I not seek rest for thee, that it may be well with thee? And now is not Boaz of our kindred, with whose maidens thou wast? Behold, he winnoweth barley to night in the threshingfloor."
Boaz was a kinsmen redeemer. A kinsmen redeemer must be a male relative who delivers or rescues (Gen.48:16; Exodus 6:6); redeems property (Lev. 27:9-25) or person (Lev. 25:47-55); avenges the murder of a relative as a guiltless executioner (Num. 35:9-34); and receives restitution for wrong done to a relative who has since died (Num. 5:8). 

The unique emphasis of the redemption/salvation/vindication associated with the kinsman-redeemer is the fact that this action is carried out by a kinsman on behalf of a near relative in need. One related by blood. This is most clearly illustrated here in the Book of Ruth. Boaz is the kinsmen redeemer for Ruth. Boaz is a type and shadow of Jesus Christ. It is only through Jesus blood that was shed for us that we become heirs of salvation and Jesus becomes our Kinsmen Redeemer.

Naomi tells Ruth in Ruth 3:3-4 "Wash thyself therefore, and anoint thee, and put thy raiment upon thee, and get thee down to the floor: but make not thyself known unto the man, until he shall have done eating and drinking. And it shall be, when he lieth down, that thou shalt mark the place where he shall lie, and thou shalt go in, and uncover his feet, and lay thee down; and he will tell thee what thou shalt do"
Ruth approaches Boaz while he is sleeping and slightly removes his skirt from his feet. Once she has his attention she requests Boaz to spread his skirt over her as he is a near kinsman. This is not the kind of proposition many people assume it to be."The shul (skirt), or hem, was the emblem of rank or authority in Israel, much like the stripes on the sleeve of a military officer in our culture. (This insight is essential to really understand David's cutting Saul's hem, or why the woman with the issue of blood touched Christ's hem.
"When Ruth uncovered Boaz feet and laid down at the bottom of his feet she was saying, I want you to be my covering, my protection, and my provider.  Ruth was asking Boaz to put the authority of his house over her. She is invoking her right under the laws of Israel for him to take her to wife. 

Ruth purposed to Boaz. It's amazing how the Lord has pursued us all our lives. But, there comes a time when we must pursue the pursuer. He rests while we wrestles with our fleshly desires. Finally we get serious about desiring God's will and purpose for our lives. Usually it is when we realize what a mess we have made with our lives. It is at our lowest place at the foot of the cross; near His (pierce) feet like Ruth we humbly look to our Boaz and ask Him to be our Redeemer. 

Our greatest revelation is when we realize without Jesus we our helpless and hopeless. At this point we must surrender every part of ourselves to Him. He longs for the true bride that we are called to be, to come forth. He takes the fragmented pieces of our live and weaves His finest tapestry, a masterpiece, us! We are His greatest work and miracle. The miracle being when Christ is seen in us and lived through us.
Boaz like our Savior accepts the request and proceeds to redeem his bride. The role of Boaz as the kinsman-redeemer, pre-figures our own kinsman-redeemer, Jesus Christ. Through his act of redemption, Boaz returns Naomi (Israel) to her land, and also takes Ruth (a Gentile) as his bride. This suggests a parallel with the Church as the Gentile bride of Christ.
Ruth 1:22 "So Naomi returned, and Ruth the Moabitess, her daughter in law, with her, which returned out of the country of Moab: and they came to Bethlehem in the beginning of barley harvest."                                                                                                                               

Ruth 2:1-3 "And Naomi had a kinsman of her husband's, a mighty man of wealth, of the family of Elimelech; and his name was Boaz. 2 And Ruth the Moabitess said unto Naomi, Let me now go to the field, and glean ears of corn after him in whose sight I shall find grace. And she said unto her, Go, my daughter. 3 And she went, and came, and gleaned in the field after the reapers: and her hap was to light on a part of the field belonging unto Boaz, who was of the kindred of Elimelech."
Ruth goes to glean in the field, and just happens to gleam partially on Boaz land. Nothing is by coincidence or luck. The Lord divinely orders her steps, just like He does ours. Boaz tells Ruth, not to glean in another field, but abide in his field and she will be taken care of.                                                                                                                            
"Then she fell on her face, and bowed herself to the ground, and said unto him, Why have I found grace in thine eyes, that thou shouldest take knowledge of me, seeing I am a stranger?" Ruth 2:10 

Another words Ruth wants to know what makes her special, or favored over the other widows and less fortunate. 

"And Boaz answered and said unto her, It hath fully been shewed me, all that thou hast done unto thy mother in law since the death of thine husband: and how thou hast left thy father and thy mother, and the land of thy nativity, and art come unto a people which thou knewest not heretofore.12.The LORD recompense thy work, and a full reward be given thee of the LORD God of Israel, under whose wings thou art come to trust." Ruth 2:11-12

Here in chapter two we see a Gentile come under the wings of the Lord. There would come a time when many more among the nations would do the same. But not until, in a stunning twist of irony, God's own people reject the Lord Jesus, the Redeemer, and their Messiah.                                                                                                                            
It was Israel's rejection of Jesus, which included his atoning death on the cross that opened the door for the Gentile nations –you and I – to come under his wing of protection from God's wrath. It is Naomi and Elemelich refusal to come under God's wings of protection and provisions that in a strange turn of events Ruth comes under the LORD God of Israel, wings whom she has come to trust."
Ruth ask Boaz, Why? "Why have I found grace in thine eyes, that thou shouldest take knowledge of me, seeing I am a stranger?" Have you ever asked God WHY? I have, and he answer's me in his time, when I am ready to receive it.
Ruth had to work. If Ruth wanted to eat, she had no other choice. There was no welfare system, no husband, no children, nor other options available. When we come to God, there are still trials and hard times, however we are not alone. Just like Boaz noticed Ruth, Jesus noticed us. Ruth situation wasn't just a sacrifice or hardship, but really a blessing in disguised. We don't always understand why we go through what we do, but God sees everything and He is well able to turn it around for good, once we choose to follow Him.                                                               
I cannot help to think there may be also another reason that Boaz showed favor to Ruth. Boaz mother was also a stranger, a gentile; a woman named Rehab of Jericho a former prostitute. Rehab also came under the LORD God of Israel, wings that she had come to trust. This is not coincident but divine province. No more than Ruth stumbling onto Boaz property is luck or coincident. Surely Boaz knew how cruel people could be. The Jewish women may have rejected his own mother, due to her sultry past, and being a gentile. 
Ruth must have been very attractive, but much too young for Boaz. He refers to her as daughter, in a sense showing a protective nature toward her.Thank God for Boaz compassion. Our past does affect our present. The Lord is so much bigger than us. He plans our lives before we are born. God orchestrates every detail of our lives. Proverbs 16:9 says "A man's heart plans his way, But the Lord directs his steps." 
The lives of those who will be a part of His glorious plan in our lives have already been put into motion. All we have to do is trust and obey God. The Lord hasn't forgotten you! Keep working the harvest field, whether it's working on saving your marriage, praying for your rebellious children or struggling with a ministry, don't give up on God.

"The Lord is able to recompense thy work, and a full reward be given thee of the Lord God of Israel, under whose wings thou art come to trust." Ruth 2:12
To be continued...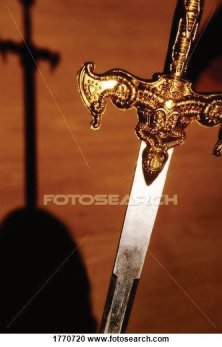 I was praying for one of our church members who was recovering from leg surgery. I prayed like I always have, "Lord, heal her leg in Jesus name." Immediately I heard the words, "Why are you asking me to do something I already did?" It was obvious to me that her leg was not heal so what was the Lord saying?
I then was reminded of time when I was much younger in the Lord. I remembered praying for the Lord to save my husband. As soon as I said, "Lord save him" I heard the words, "He's already saved." Immediately I dismissed those words and repeated, "Lord save him." Once again I heard the words, "He is saved." Again I ignored that still small voice and repeated a third time, " Lord save him." The same answer came back, "He is saved." I responded with, "If he's save, why don't he act like it?" My husband never acknowledge he was saved. Three times I heard, He's is saved, and yet evidence showed other wise. But, I knew the Lord had spoken to me, but how could my husband be saved?


1Peter 3:18 "For Christ also hath once suffered for sins, the just for the unjust, that He might bring us to God, being put to death in the flesh, but quickened by the Spirit,"


I asked the Lord what did He mean when He said, that he was saved? The Lord revealed to me that He died once for all humanity. He saved humanity, but they can either accept or reject what Jesus did for them at Calvary. Jesus wasn't going to die again to save humanity. I realized I needed to change how I was praying. Instead of praying that he would be saved, I prayed he would receive salvation that was purchased for him with a great price, Jesus life.


The Lord then said to me, "When you do deliverance, do you ask the demons to leave, or command them to leave in my name? I replied, "I command them to leave in Jesus name." I knew the authority I had as a deliverance minister. The Lord was showing me that healing was no different. Why was I asking the Lord to heal someone when he already did that? Mark 16:17-18 " And these signs shall follow them that believe; In my name shall they cast out devils; they shall speak with new tongues;18 They shall take up serpents; and if they drink any deadly thing, it shall not hurt them; they shall lay hands on the sick, and they shall recover."


Mark 16:17-18 says,"These signs shall follow them that believe." It doesn't say, that if it is God's will to heal, or cast out devils. Nor does it say we should ask and cry to God. 


James 5:14-15 "Is any sick among you? Let him call for the elders of the church; and let them pray over him, anointing him with oil in the name of the Lord: 15 And the prayer of faith shall save the sick, and the Lord shall raise him up;"


"They that believe" in Mark 16:17 and the verse "The prayer of faith" in James 5:15 is a key to walking in the authority we have through Jesus Christ. 
I have come to realize my faith is limited; it is based on my personal experiences.  
Once I have over come an obstacle or trial and saw what Christ did through that situation my faith increased. However, I am convince that the faith we must have isn't our faith to believe because of our ability to be challenged in a situation, but rather the Faith in the one (Jesus) who over-came death, sin, sickness, etc. 


The faith I must have is not faith in myself to do it, but faith in the one who accomplished, finished, and triumph in every area of our lives. Do I have faith, do I believe in what Christ did, and will I stand on that belief?" 
 John 19:28-30 "28 After this, Jesus knowing that all things were now accomplished, that the scripture might be fulfilled, saith, I thirst. 29 Now there was set a vessel full of vinegar: and they filled a spunge with vinegar, and put it upon hyssop, and put it to his mouth.30 When Jesus therefore had received the vinegar, he said, It is finished: and he bowed his head, and gave up the ghost. It is time to believe the report of the Lord, and to walk in the AUTHORITY we have in Jesus name.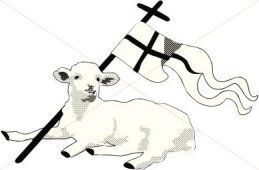 Isaiah 53:1 says, "Who hath believed our report? And to whom is the arm of the Lord revealed?"
Jesus revealed to Nicodemus what man must do in order to see or plainly put, enter the kingdom of God. Eventually Nicodemus did believe that Jesus was the Messiah, and why Jesus, not sacrificial animal offerings was the only way to redeem mankind.
John 3:1-3 "There was a man of the Pharisees, named Nicodemus, a ruler of the Jews: 2 The same came to Jesus by night, and said unto him, Rabbi, we know that thou art a teacher come from God: for no man can do these miracles that thou doest, except God be with him. 3 Jesus answered and said unto him, Verily, verily, I say unto thee, Except a man be born again, he cannot see the kingdom of God."
Jesus himself said, "Except a man (woman) be born again, he cannot see the kingdom of God." Mankind cannot enter heaven on religious traditions or good deeds.
Nicodemus was a good man, a leader in the Jewish religious sector, a Pharisee. He kept the traditions of the Jewish people. Yet, Jesus told Nicodemus you must be born again or you will not see the Kingdom of God. 
Why is it so important to be born again or saved? Why, because the other alternative is hell and damnation.
I am reminded of a story of a farmer who was told by an old evangelist that the Son of God, Jesus Christ, left His kingdom in heaven and came to earth as a man to save humanity from eternal damnation. The farmer could not understand the reason why the Son of God, would have to be born of a virgin, become a man, and die for our sins on a cross that we might be saved. Why was this the only way to save humanity? 
One day the farmer noticed a storm brewing, so he hurried to put his animals in a secure barn. When the farmer attempted to rally the ducks into the barn they scattered in different directions. The sky now filled with a foreboding darkness, the hollowing wind picked up indiscriminative objects scattering them in different directions. The farmer frantically yelled to his ducks to follow him. Couldn't they see the danger, didn't they understand he was there to save them from ultimate destruction. He knew he had to do something, but what?  He yelled at them, running frantically toward them, as they seem to quacked in unison "Go away." The ducks escapes the farmer futile attempts and pleas to following him to a place of safety from the emanate danger. As the farmer wondered what to do, it hit him, he remembered what an old evangelist had told him, about the Son of God.
The only way he could reach these ducks, and save them, was to become one of them, and show them the way. He stooped down almost in a fetal position, flapping his arms, and quacking like a duck, as he headed for the barn. The ducks quickly followed suit, and were saved.
Jesus had to be born of the flesh, so we could be born again of the spirit. He had to come in the form of man, take our sins upon himself at the cross, to show man the way back to our Heavenly Father and away from eternal damnation, because of sin. 
Sin, is like the perfect storm, reaping havoc wherever it is, destroying lives, and souls. Like the duck we think we are ok, when we really are headed in the wrong direction.
Isaiah 53: 5-6 says "5 But he was wounded for our transgressions, he was bruised for our iniquities: the chastisement of our peace was upon him; and with his stripes we are healed. 6 All we like sheep have gone astray; we have turned every one to his own way; and the Lord hath laid on him the iniquity of us all."Sin separates us from God. Although God is a loving and merciful God, he is also a Righteous and Holy God. He has made provisions for us to be reconciled back to him since the fall of man (Adam) through God's Son, Jesus Christ. 
John 1:10-13 "10 He was in the world, and the world was made by him, and the world knew him not. 11 He came unto his own, and his own received him not. 12 But as many as received him, to them gave he power to become the sons of God, even to them that believe on his name: 13 Which were born, not of blood, nor of the will of the flesh, nor of the will of man, but of God.
"Isaiah 53:1 "Who hath believed our report? And to whom is the arm of the Lord revealed?" What does it mean to believe?
I like the way the Amplified version expounds of the word BELIEVE; for it clearly puts the word believe in a clearer perspective. To believe means to adhere to, trust and rely on Jesus and the word of God.
Amplified says "12 But to as many as did receive and welcome Him, He gave the authority (power, privilege, right) to become the children of God, that is, to those who believe in (adhere to, trust in, and rely on) His name—"
To believe means to put into practice what the word of God says. It is one thing to hear the word, and another to obey it. 
A person born again has been Born Again of the spirit. Christians are those who have a personal commitment to Jesus Christ, they have confessed their sins and accepted Christ as Savior, and Lord.
John 3:3 "Jesus answered and said unto him, Verily, verily, I say unto thee, except a man be born again, he cannot see the kingdom of God.
"John 14:6 6 "Jesus saith unto him, I am the way, the truth, and the life: no man cometh unto the Father, but by me."
No other religions speak of a need to be set free from our sins. They only speak of doing good deeds to feel good about our selves. These so call religions or cults offer no solution for sin, just restitution, while our sins are magnified and out of control in our lives. The bible speaks of a Divine God, who created man and women in His image, and placed them in paradise. In a perfect environment Adam and Eve chose to disobey God, and sinned. Now we who live in an imperfect environment can choose to live righteous because of Jesus Christ.
Satan and hell is not a symbol, both are real. We can believe it doesn't exist but that doesn't make it so. 
Isaiah 5:14 says, "Therefore hell hath enlarged herself, and opened her mouth without measure: and their glory, and their multitude, and their pomp, and he that rejoiceth, shall descend into it." Hell is not a symbol, but a real place of torment and punishment for the Devil, and all those who choose to follow him, instead of following Jesus Christ.Do you want to gamble with your soul and hope I'm wrong? Death is not the end, for your spirit lives for eternity, either in heaven or hell according to the choice you make. Eternity is too long to make the wrong choice. 
If you want to receive the gift of eternal life and be set free from the bondages of sin, fear and torment then pray: 
Heavenly Father I acknowledge my sins before you. I believe your son Jesus Christ paid the full price on the cross for all of my sins. I ask you to forgive me of my sins, cleanse, and deliver me from all my iniquities and strongholds. I ask Jesus Christ to come to my heart and life. I acknowledge Jesus Christ as my Savior and Lord. I ask to receive the Holy Spirit who will equip and teach me the word of God, and lead me in the path of righteousness. I ask this in the Name Of Jesus Christ.

Matthew 14:30-36
30 But when he saw the wind boisterous, he was afraid; and beginning to sink, he cried, saying, Lord, save me. 31 And immediately Jesus stretched forth his hand, and caught him, and said unto him, O thou of little faith, wherefore didst thou doubt? 32 And when they were come into the ship, the wind ceased. 33 Then they that were in the ship came and worshipped him, saying, of a truth thou art the Son of God. 34 And when they were gone over, they came into the land of Gennesaret. 35 And when the men of that place had knowledge of him, they sent out into all that country round about, and brought unto him all that were diseased; 36 And besought him that they might only touch the hem of his garment: and as many as touched were made perfectly whole.
Peter began to sink because he took his eyes off of the Lord. Matthew 14:30 says, "That when he saw the wind boisterous he began to sink, he was afraid;" Every time I took my eyes off the Lord and focus on the storms raging in my life I found myself begin to sink into a pit of discouragement, and fear. Discourage because my prayers seem to fall on death ears, and fearful that God wouldn't come through. The more I focus on the storm the more discourage I became.  The sense of helplessness does bring fear.
I was loosing faith in God's word, as the enemy seemed to scream into my thoughts, "God doesn't care, you are not right with God." The biggest question was with everything already falling apart in my life, what was I afraid of? I believe I was afraid of losing control, although I wasn't in control in the first place, God was. Like Peter we are not alone in the storm, Jesus walks with us in the midst of the storm. It was Jesus, not Peter that supernaturally enabled him and divinely helps us to walk through a storm.
The other friends or companions in that boat, could only speak words of encouragement to Peter, but not one of Peter's friend threw him a rope or a helpful hand. Some may have been fearful and all seemed incapable of helping Peter in this waging storm. Some of these men were fishermen like Peter and was familiar on how to respond during a storm. However, Peter friends like ours may have our best interest at heart, but telling us what we should do, giving direction or advise, is futile when you are going through a storm in your life, only God can guide us through the storm. Even Peter's ability to tread water and swim couldn't help him, no more than our abilities can help us in the storm. Then what does help? Faith! 
Remember Peter asked to come to Jesus in verse twenty-eight. Whenever we ask to come to Jesus, to draw near Him, to walk in supernatural faith there will always be opposition. Opposition is an opportunity to receive a blessing and an increase our faith.Peter cried out saying, "Lord save me." When Jesus saw him frantically attempting to save himself, Jesus did nothing. But, as soon as Peter realize he couldn't save himself, no more than we can, Peter said, "Lord save me" (Matt. 14:30).
In Matt: 14:31 the scripture says immediately Jesus stretched forth his hands, and caught him. It wasn't until Peter asked, that Jesus responded. Jesus said to Peter, "O thou of little faith, wherefore didst thou doubt?
Storms come to keep us from getting to where God wants us to be. We can give up, and turn back to the things of the world, we can be angry with God, or we can walk to Jesus in the midst of the storm, trusting His word and keeping our eyes on him, knowing that this storm shall cease, and our faith shall be increase.
What was waiting for them on the other side of the storm? A great opportunity to minister to them that was diseased and afflicted. In the place God has for you after the storm is a place of restoration and healing.

Galatians 5:22-23 (Fruit of the Spirit) says, "But the fruit of the Spirit is love, joy, peace, longsuffering, gentleness, goodness,
faith
, (23) Meekness, temperance: against such there is no law.
1Corinthians 12:9 (Gifts of the Spirit) says, "To another faith by the same Spirit;"                                                                    
Ephesians 6:16 "Above all, taking the shield of faith, wherewith ye shall be able to quench all the fiery darts of the wicked." 
How important is Faith? Let's see, according to Galatians 5:22, 1Corinthians 12:9, and Ephesians 6:16; Faith is not only a part of our spiritual armor (Shield), but it is the only word or spiritual verb that is a fruit and a gift of the Spirit.
Hebrews 11:6 says, "But without faith it is impossible to please him: for he that cometh to God must believe that he is, and that he is a rewarder of them that diligently seek him." Are you praying to God with faith, believing He will answer you, or are you praying out of desperation and fear? 
In Matthew 14:22-33 Peter did both. Matt.14:22-24 says, "And straightway Jesus constrained his disciples to get into a ship, and to go before him unto the other side, while he sent the multitudes away. 23 And when he had sent the multitudes away, he went up into a mountain apart to pray: and when the evening was come, he was there alone. 24 But the ship was now in the midst of the sea, tossed with waves: for the wind was contrary"
Jesus sent the disciples away in a boat to go to the other side. Jesus knew, and I'm sure his disciples could see the dark clouds, and signs in the sky of a storm emerging. The scripture goes on to say that a huge storm arose and the ship was now in the midst of the sea being tossed about due to the waves and strong winds. They got in the boat in obedience to Christ and found themselves in a storm. You can be going in the right direction, obeying God's word and find yourself in a storm. A storm does not mean you are out of the will of God. Storms come to keep you from your destination. 
A physical storm is defined as a disturbance of the normal condition of the atmosphere, manifesting itself by winds of unusual force or direction, often accompanied by rain, snow, hail, thunder, and lightning, or flying sand or dust. A spiritual storm that manifest in the natural realm is similar. It is a disturbance of the normal condition in our life, manifesting itself in various ways; financial, relationships, infirmities, etc. It is not one problem but muiltable trials of unusual force from every direction to keep us from a certain direction that God has ordain for our life. 
One person described his storm experience this way. "I experienced what was a crisis of faith. I entered a tempest of doubt like nothing I had ever experienced before. God, who I had known and loved since late childhood, suddenly became eclipsed in my spiritual sight. I couldn't see him anywhere. The Sun of my life disappeared and everything became dark in my soul. Swirling winds of fear blew with amazing force. The turbulence of hopelessness was violent. I found myself in a spiritual state of spatial disorientation."
A storm will try your faith, and cause you to feel helpless. The truth is you are helpless, but not hopeless. This is the time you stand on the Word of God and hold on to the Truth. God did not initiate the storms in my life, but he allowed it. The storms where not there to punish me, but to hinder and keep me from getting to my destination.To be continued…



Scripture says that Samuel anointed Saul to be the first King of Israel; there would be no question or doubt in Saul's mind before the day was over that God had chose him to be king (1Samuel 10). The Prophet Samuel spoke to Saul of all that would occur to him that day, which God confirmed. It was spoken through the prophets, but confirmed by God. All that Samuel and the prophets said, was a confirmation of what God would do. Today we have people (prophets) speaking over people "Thus saith the Lord" things that neither glorify God, nor confirm His word or plans for that person. Some people have a unique way of knowing everything about a person, including their address and personal affairs. But, if you listen closely, God is not mentioned, nor his plans for that person revealed. You may ask, well if it wasn't God, how could they know so much about the person? It is called a familiar spirit.
Saul was given a revelation and impartation from God. God was calling Saul into the kingship, not man. The Israelites wanted a man instead of God to rule over them. But, God chose the vessel, not man. No matter how weak and fearful the vessel is, God can work with that, God loves challenges, but he cannot work through disobedience. 


1Samuel 10:9 says, "And it was so, that when he had turned his back to go from Samuel, God gave him (Saul) another heart;" What did Saul do? Scripture says he went back home, doing what he always did (1Sam. 10:14-16). Saul hid from his destiny, like so many of God's people do (1Sam.10:21-22). God knew where Saul was hiding and He known's exactly where you are physically and spiritually, and where you need to be. He will always give you the choice to follow Him or your personal pursuit. Your life reflects whom you serve God, or mammon.


Saul needed more than a change of heart. God would have to bring a change in Saul's character. First, Saul would have to get over the fear of man, and gain a reverential fear of God (1Sam. 15:24). Having an understanding of God's ways does not always lead to obeying Him. Only God can change our hearts, but we can change God's plan for our life by the choices we make, Saul was a prime example of this. He never got over the fear of man. If Saul had feared God, the fear of man would have been over-come. Saul spent most of his life pursuing David instead of God. Why? Saul pursued David because he feared David. He fear David would reign in his stead. Instead of Saul allowing God to reign in his life, an evil spirit tormented him all his life. If he would have asked the Lord to release him from the fear of man and a tormented spirit things could have been different for Saul.


When we become born again, we have a new heart. Like Saul our heart has been change. That change should reflect in our lifestyle, attitude, desires, love, and passive for God and His Word. We should be following in our Savior's footsteps so to say. However, acknowledging Christ as Savior, but not Lord brings very little change in our lives, especially in our character. Saul's heart was changed, but he chose to continue to do what he wanted to do. There are many in the Body of Christ today who remains stagnant and unchanged in their character and behavior, like Saul they are unwilling to obey God, which brings change in our lives.  Unfortunately also like Saul they follow the Lord half-heartedly instead of whole-heartedly, and their lives reflect the fruits of their disobediences.


The Lord will give you a new heart, but we have a choice to obey him or not. God found a man after his own heart, David. God is still looking for a person, whose heart is right toward Him, that he might show himself strong in their behalf.
2 Chronicles 16:9 says, "For the eyes of the Lord run to and fro throughout the whole earth, to shew himself strong in the behalf of them whose heart is perfect toward him."

/