Shopping Basket
Your Basket is Empty
There was an error with PayPal
Click here to try again
Thank you for your business!
You should receive an order confirmation from Paypal shortly.
Exit Shopping Basket
I would like to share a prophetic dream that the Lord gave me a while ago. This dream reveals the condition of many of God's people. I pray that the revelation, and interpretation of this dream will encourage us to take an honest spiritual inventory of ourselves, and not point the finger at others. May the revelation of this dream prick the hearts of many, and stir within you a deep longing, passion to know Him, and not just to know about Him.In this dream I observed Christians wearing white karate style uniforms, working out. I recognized these Christians as spiritual warriors being trained by the Lord, prepared for the end time spiritual battle. As I drew closer to them, I noticed that their garments were soiled, and not as white as they should be. Some were off-white, others dingy white, grayish white, while others had yellow streaks on their garment. I knew that although they were warriors, their garments were a reflection of their relationship with the Lord. The closer their relationship was to the Lord, the whiter their garments were. I knew by the variance of colors that they were on different levels in their relationship with the Lord.
I observed them working out, perfecting their form and skills. They had been through some battles in their lives, but these battles only strengthened and helped prepare them. Nothing that they had gone through was in vain. This was God's training camp.
I looked up to see strong beams supporting the building. However there was nothing fancy or elegant about the inside of this building. The building was rather plain or even crude in its design. There were only three walled sides, and the fourth side: the entrance was wide open, and there was no door. The building looked like the inside of a barn or stable, the outside less attractive. I didn't pay much attention to the structure; it appeared to simply be a covering for His people.
We left there to a beautiful open meadow, rich and green, a place where one would want to live, and settle down. Here I saw much more of His people, but none of them were wearing warrior uniforms. I was troubled in my spirit, knowing quite well that some of these people were suppose to be spiritual warriors. But, they were all wearing black mourning clothes, as if someone they love had died. They were very busy, some carrying groceries, others' walking to and fro. As I observed them being busy, I noticed they were busy doing nothing. Their black garments puzzled me, for I didn't have the understanding as yet.
I asked, "Where are the warriors, Lord?" He pointed past the valley afar off into the distance, in the by-ways, highways, culverts, and remote areas. I saw people dressed as the first coming out to be a part of God's army. I then woke up.
I prayed that the Lord would give me complete understanding of this dream, that I would neither add, or take away from what I have seen and understood.  Throughout the week the Lord gave me flash backs of the dream and the interpretation of what I did see.
He told me the valley that I saw, which was rich and green, appealing to the eye, where one would want to settle down, was the world. Many of these people were consumed by the things of this world, than the things of God. They have settled down and have become quite comfortable with worldly pleasures. Their time is consumed, but not by Him. Some were busy doing a work for Him, instead of allowing Him to do a work in them. This could account for one of the reasons their garments were black.
The other reason why some of the garments are black was because they are mourning the death of Christ. They are honoring a crucified Christ rather than worshipping a resurrected Lord. The victory was not in His death at Calvary, but the victory, the power, is found in His resurrection. They recognized that He died for their sins. They know Him as Savior, but fail to see Him as their Redeemer. That He has truly redeemed us from poverty, sickness, and death. Why can't they see this? Because their eyes are on themselves; their circumstances, how they feel, what they see, rather than on Him and faith in His Word.
Those coming out of everywhere they had been hidden, the end-time spiritual warriors were dressed as the first. These were not in boot camp. Their garments were white, and their demeanor was different than the first. This is because they had been through the fire. Not only had they been through the fire and fought some battles, as we all have, they had learned how to be victorious. Who are these? They are the last days warriors, who get their orders from the Lord. Who are these? Like the children of Issachar (1Chr. 12:32), they have an understanding of the times and know what the "Church" should do. Who are these? They are the officers and generals, in God's Army.
The building that looked like a barn or stable on the inside, the Lord said, "This is my Church. I don't invest in a building, but in my people. Them I desire to adorn with precious jewels, that is pleasing to the eye (Is. 54:11-12)." There was no door on God's Church, because Jesus said, "I am the Door you must enter into" (John 10:9). We who are the sheep of His fold, entered once into that door to receive Salvation. May we continue to enter in through that Door, to receive the fullness of Christ. 
For they that do know their God shall be strong and do exploits in His name (Dan. 11:32).

I previously wrote about visiting some friends of mine who had unwanted tenants living with them, that they referred to as ghosts. Although my friend was not disturbed in the least bit by the strange occurrences in her house, I was. I explained to my friend that there is no such thing as ghosts, but there are demons. Although my friend didn't dispute what I said, she did admit she didn't know how to get rid of them.      
Mark 16:17 says, "And these signs shall follow them that believe; In my name shall they cast out devils…" Nowhere in the bible did Jesus cast out ghosts, but he did cast out demons.   
So how do you get rid of an evil spirit? There is power in Jesus Christ's BLOOD. There is no power in yelling louder, holy water or various anointing oils…    
The best way for me to explain is by sharing a part of my testimony. As soon as I received Jesus Christ into my heart and life, all hell broke out in my life. It wasn't that blissful and joyous lifestyle that Christians had told me about.     
I was immediately confronted with tormenting spirits. I was tormented in my sleep as well as during the waking hours. Fear became my worse companion. It was during this time I not only questioned my sanity, but also my salvation.  
If God really loved me, why would he allow me to be continually tormented by demonic spirits? Why did He surround me with callus and unbelieving Christians, who also questioned my salvation? I didn't know the plans or thoughts that God had for my life. I didn't know then what I know now. That someday I would walk in the deliverance ministry and take back what the enemy had stolen from me and from God's people. I surely wouldn't be writing articles or books on deliverance if I had not experience it in my life, It's strange how the devil know more about us, then we do!   
He knew my fears and weaknesses, but he also knew who I would become, and whom I belonged to. The Devil knew I, as well as you, had been purchased with the ultimate price, a life ­­for a life, which Jesus Christ paid in full at Calvary. If the enemy could get me to walk away from the truth, or commit suicide, then he would have accomplished what he planned.   
However, God has a plan too, and His plan transcends the devil and our plans. As I lay down to sleep, God began to unfold His plan, a night that would change my life forever.   
Once I fell asleep I was translated into a place of utter darkness. I stood not on solid ground but suspended in mid air. Although I was in utter darkness I could see demons all around me approximately five feet away, out of reach, but too close for comfort. They were skipping joyously around me, as I stood helplessly in the center. They were chanting, "She's ours, she ours". All of a sudden I heard a resounding voice speak through the darkness and despair. The voice said, " I died for you, I shed my blood for you. There is power in my blood." Immediately I was back in my bedroom, and the Lord said, "Open your eyes and plead the blood of Jesus." When I opened my eyes, I saw my mother's two little dogs on top of me. I said, "I plead the blood of Jesus Christ." They started gagging and ran out of the room.   
I was immediately back in this place of utter darkest surrounded by demons. The Lord then began to share how powerful His blood was. He then shared with me the relationship I have with my Heavenly Father. Although I do not recall the details, nor did I remember this part of his words when I was back in my bedroom. But, at the time it was as if a light bulb lit up in me, and I understood. I began to say, "I see, I see." At which time the demons demeanor changed from happy to disappointing, and they faded downward out of sight. I soared upwards towards a brilliant light. It was then that I realized I was in a tunnel and being propelled upwards toward the light, only to find myself side tracked back into my bedroom.    
I found myself standing by my bed, praising the Lord. My mother walked into the bedroom, and asked what was going on. She told me she saw the dogs running around, and acting strange. She said, "They ran into the bedroom where I was sleeping, and came running out of the room throwing-up." Some demons must of entered into the dogs and the dogs, had been delivered by the blood of Jesus Christ.   
When my friend asked me how do I get rid of the ghosts (demons)? The answer was obvious, by pleading the blood of Jesus Christ and walking in the authority He has given us.   
We prayed and called for our Heavenly Father to send forth warrior angels to escort every demonic spirit out of this house. We asked for the Lord to cover us under the blood of Jesus Christ, for our protection. You must ask for the Lord to forgive you for any grounds you may have given the enemy to have access or grounds to be there. Declare that these grounds are now holy grounds and they belong to the Lord Jesus Christ. If you have something in your home that attracts demons get rid (destroy) of it. Please don't give it to someone else. As we walked into each room, I commanded every demon to vacate that particular room, and the house.  
Now remember without faith its impossible to please God. You must know you have been given the authority to defeat the works of the enemy. If you see or hear unusually activity, do not fear. This is what the demons want you to do, to be afraid, and doubt your authority you have in Jesus Christ. Simply command the activity to cease in Jesus Christ's name, and command that spirit to leave now in Jesus name. Continue to apply the blood of Jesus Christ throughout the rooms.   
We then anointed the windowsills and doorpost with anointing oil, declaring, "I by faith anoint these windows and door with the blood of Jesus Christ." We then thanked the Lord Jesus Christ for cleaning the house and delivering us from demonic activities. We thanked the Lord for blessing us with this house, and acknowledge him as our Savior and Lord.    
That night we slept peacefully. There were no longer sounds of children's laughter or pitter-patter of little feet in the middle of the night. There were only the sounds of crickets singing, and the rustle of a summer breeze against a small white country home nestled on top of a hill.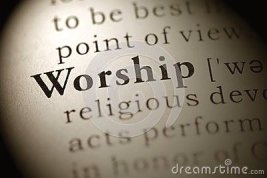 I know this prophetic dream was for me, but I wonder how many others could benefit from this dream? In this dream there were two wonderful women of God that I have known for many years and have ministered with together at conferences, Mary Beth and Vicki. 
In the dream we were putting on a conference. Although we have not done this for several years, this was not foreign or unusual to me. What was foreign to me was our lack of organization or an agenda. Although our planning appeared to be spontaneous in nature, my biggest concern was, were we really being lead by the Lord? This troubled me somewhat, seeing how I was a very organized person.
As we proceeded with the conference, I sensed heaviness, and despair over the people. I noticed Vicki playing the piano and singing a song onto the Lord. Mary Beth, and I stood in the back of the conference room surprised. We looked at each other, as I said, "I didn't know Vicki played the piano and sang?" Mary Beth responded with the same expression of surprise and said, "Neither did I." After Vicki finished the song she came back to where we were standing, and asked, "What were we going to do next?"
I knew the people needed to enter into worship if they were going to be free from the chains of heaviness and despair. So I told Vicki that she should continue to sing worship songs and play the piano. Vicki looked at me surprised and said, " I don't do worship." Both Marybeth, and I looked just as surprised as Vicki did. "Sure you do" I said, "I just heard you." Vicki adamantly replied, "I don't do worship."
All of a sudden the scene changed. We were no longer inside of a conference room, but outside on several acres of land, with a make shift stage. I walk down some stairs into the summer morning breeze, where Vickie and Marybeth were already waiting for me. Although the scenery had changed, our conversation had not. It was as though we left off where we started. Vicki asked me, "What are we going to do?" Again, I said, " You need to lead them in worship, Vicki." Once again Vicki replied, "I don't do worship." I understood she was not called to do worship, but worship was what the people needed to enter into.
Finally I said, "Fine I will do worship, even though I can't hold a note or keep a tune." Now it was Vicki and Marybeth's turn to look surprised, although they did not respond. I'm sure they agreed with my own analysis on singing. I continued by saying, " I can praise God for what He has done, what He is doing, and what He will do." Immediately I understood what worship really meant. It wasn't the songs we sang, nor how well we sounded. But, it was the condition of our heart. It was coming before The Lord in humbled admiration and gratitude for who He is, and what He has done in our lives. It's getting our focus on Him and off of ourselves. I knew that as the people THANKED God for what He had done, PRAISE Him for what He is doing, and TRUST Him for what He's going to do, the heaviness and despair would leave. Then they would be able to receive.
I told Marybeth and Vicki, "lets pray." As we took one other's hand, it was then that I noticed there was a fourth person with us. I was not surprised, but comfortable with this other person. We then held hands, and I began to pray. "Lord, I thank you that nothing is broken, nothing lost." I repeated, "Nothing lost, nothing lost…" I then woke up.
I previously said that our planning appeared to be spontaneous in nature, yet unorganized which troubled me. I believe God is bringing a fresh anointing to the Body of Christ. Those who choose to be led by the Spirit of God, will be stretched out of their comfort zone, but will clearly hear, and obey the Spirit of God. This spontaneity and liberty will transcend man's agenda and protocol. I said a "fresh anointing" not a "new anointing," because this liberty in the Spirit has always been available to God's people, but not always welcomed. We want to be in control and get the Glory, but that's about to change. This will bring people to their knees as they see, and not just hear about the acts of God. There are those who would call this revival, but I call it Church!
I said that the scenery had changed from a conference room to out side, but our conversation had not changed. God is transitioning his people from confinement to a newfound liberty. What God has revealed to us has not changed, but is about to occur.
The last part of this dream when I prayed, "Lord, I thank you that nothing is broken, nothing lost." I seemed stuck on the words, "Nothing lost."  The promises, and blessings whether for our loved ones or us are not forgotten or lost, they are just delayed. He is preparing a vessel to receive all that He promised. However, these vessels will covet Him and not the blessings.
I just couldn't get the words, nothing broken, nothing lost out of my mind. I knew I had heard this before, but where? I wondered. I couldn't find those words as a scripture in the Bible, but further researched uncovered the word Shalom.
Shalom is Peace, that is nothing broken, nothing missing, wholeness, and completeness. For me to pray those words was a reminder of God's covenant promises for us. That through the trials, delayed blessings and hindered prayers, I can have Shalom.
I am reminded of the scripture from Habakkuk 3:17-19 (KJV). "Although the fig tree shall not blossom, neither shall fruit be in the vines; the labour of the olive shall fail, and the fields shall yield no meat; the flock shall be cut off from the fold, and there shall be no herd in the stalls: Yet I will rejoice in the Lord, I will joy in the God of my salvation. The Lord God is my strength, and he will make my feet like hinds' feet, and he will make me to walk upon mine high places."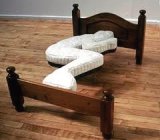 The prophetic encounter I had with the Lord many years ago is once again being stirred within me. The Lord has given me the release to share this prophetic encounter. While asleep I was awakened by a foreboding presence of evil all around me. I pleaded the blood of Jesus Christ over the room and myself, immediately I heard church bells ringing. I went back to sleep only to be awakened by the same luminous sense of evil all around me. Although I could not see the evil, I definitely could sense its lurking presence surrounding me. Once again I pleaded the blood of Jesus Christ over the room and myself. Once again I heard the church bells ringing. I dozed back to sleep only to be awakened a third time with the same evil presence surrounding my bed. Again I pleaded the blood of Jesus Christ, and for the third time I heard church bells ringing. I wondered why the church bells were ringing at this time of the night. I then heard the Lord say to me, "Looked at the clock." I look at the alarm clock, and it was almost midnight.
In the morning I was still puzzled by the events that transpired during the night. I told my husband about the church up the road ringing its' bells at almost midnight. Later in the week my husband asked the pastor why the church bells were ringing at that time of the night. He told my husband that the church bells would never ring at that time, nor had the bell rang at all on that particular day. I knew what I had heard and went into prayer for revelation on this matter. 
The Lord did give me the revelation of this prophetic encounter. He said, the enemy was closing in on the church and it was time for the church to come out of its slumber, awake and fight (intervention, intercession & spiritual warfare). The enemy was coming in with full force because it was almost the twelfth hour. The church (His people) must rise up with two-edged swords in their hands, and the high praises of God on their lips. Although I received this prophetic encounter years ago, the Lords says, " Its for now."
We are living in perilous times; we are not safe, our children, church, country is not safe. Wake up, wake up, wake up church!
/