Shopping Basket
Your Basket is Empty
There was an error with PayPal
Click here to try again
Thank you for your business!
You should receive an order confirmation from Paypal shortly.
Exit Shopping Basket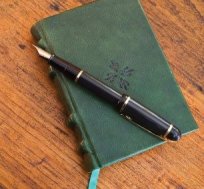 There were two things I have always dreamed of pursuing in life. I've always wanted to be an author and I wanted to help people. As a child I would imagine being the hero or a secret agent who saved the world or some one. I would also write down certain thoughts or stories that came to me. 
In the fifth grade when my teacher, Mrs. Cramer, pulled me aside and told me that I had a gift for writing and could write books. My heart leaped with joy. However, there was a problem. I told Mrs. Cramer, "I couldn't be an author because of my grammar." She looked me in the eyes, thoughtfully choosing her words and said, "That's what an editor gets paid to do, correct errors. There are many editors, but few writers that have a gift for writing, and you are one of them." I never forgot those words. 
Years later I pursued a career in law enforcement as a police officer and eventually a police detective in Milwaukee. I was living out one dream of helping people, while the other dream of being an author lay dormant, but not forgotten. Eventually I left the Police Department and entered into ministry, still helping people, and saying, "Some day I'm going to write a book." 
One day I realized a dream remains a dream, until you make it a reality. It took a long time to achieve my dream, but by the grace of God, I finally fulfilled the dream of being an author. When I published my first book, "Masked" I gave a copy to a friend. She said to me, "My father was a wise man and told me three things I should do, before I die." This friend shared those three things with me. One, she said, "Plant a tree, two write a book and three have children." She then looked at me and said, "I know you have children and have written a book, but have you planted a tree?" Immediately my thought raced back into time, as I visualized the little lilac tree my husband and I had planted on our one year anniversary. Smiling, I answered, "Yes I did." I then asked her, if she had. In barely an audible voice with a hint of regret she said, "No."  
I went home and I thought on those three words, book, tree, and children. Why were they so important I wondered, and then it occurred to me? Planting a tree would contribute positively to the environment. Writing a book would influence others long after I was gone, and having children would leave behind a linage, a part of me. I would leave knowing I had contributed something to this earth that would be evidence that I had been here. 
I realize that my life belongs to the Lord, and He has a purpose and plan for each of us. Whether you have one or ten talents (Luke 19:14-30), the Lord expects you to use what He gave you. What are your dreams and aspirations? What are you doing to bring it to pass? You will never be content until you fulfill what the Lord has given you. 
Remember, it is not how you start a race, but how you finish it that counts (1 Corinthians 9:24).  We all have a gift, God is the editor who corrects our mistakes, so what are you waiting for?

/