Shopping Basket
Your Basket is Empty
There was an error with PayPal
Click here to try again
Thank you for your business!
You should receive an order confirmation from Paypal shortly.
Exit Shopping Basket
| | |
| --- | --- |
| Posted on 9 October, 2012 at 13:34 | |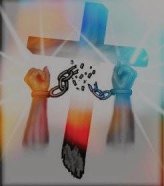 Curses can be narrowed down into three categories
1.Self imposed curses (Curses we speak over ourselves).
2. Curses spoken by other people (Form of Witch craft).
3. Generational Curses (Family Bloodline).
I want us to focus are attention on the third form of a curse, generational. Keep in mind that the presence of one or two of these problems in and of itself does not necessarily indicate evidence of a curse. Just because you have an accident or two, or are depressed doesn't necessarily mean you are under a generational curse. But when several of the problems are present, or when any one of them tends to recur repeatedly to you or is evident in your family bloodline, then you need to take a close evaluation of what a generational curse is, and how to revoke it over you and your family bloodline.
Let's take a closer look at several Indications of a curse
1) Sterility, Barrenness, tendency to miscarry or related female problems.
Deuteronomy 28:18 "Curse shall be the fruit of your body" or womb.  Fruit of thy body is in reference to procreation (children). For no medical or apparent reason you cannot procreate.
My mother could only give birth to me, a healthy baby girl. Although she tried she could not have any more children. Although I had severe cramping I gave birth to two healthy children. My daughter gave birth to a healthy son. After her son, she had two stillbirths, and was unable to give birth, just like my mother. The Lord revealed to me this was a generational curse. Once the curse was revoked my daughter gave birth to two healthy children.
2).Mental and /or emotional breakdown.
 Deuteronomy 28:28,34 corresponding phrases are: madness, and astonishment of heart (28); confusion of heart or confusion of mind (34); a trembling heart or sorrow of minds (65).
The areas affected are the soul,heart and/or mind. Such people are tormented, in their dreams, thoughts and minds. They are not at rest; they have racing thought, hear voices, or/and are in continual torment and fear.
Yes, I am talking about Christians going through these things. You would be surprised how many Christians are going through these inner struggles. However they have no one in the body of Christ to talk to, so they cope or get help from the world (therapy, psychologist, medications, etc.). When the real problem is spiritual.
Two key words are depression and confusion. These almost invariably have their roots in some form of occult involvement. Occult is one of the sins that bring a curse into the family bloodline. Many who have used drugs (marijuana, cocaine, meth, etc) mind-altering drugs (form of sorcery) are now experiencing the painful after effects of dabbing in sorcery or/and occult activities.
There are others who have never been involved in occult activities or sorcery (drugs); they may have experienced deep depression, oppression and confusion at a young age. Such a person is a victim of a generational curse in their family bloodline. Who else has been diagnosed with mental illness in the family or diagnosed as manic-depressive, autism, bi-polar, or attention deficient disorder, etc.? The evidence is in your family bloodline. Take a closer look. If the Doctors say it's hereditary, then it's generational.
Science Dictionary
Alzheimer's disease isa progressive, degenerative disease of the brain, commonly affecting the elderly, and associated with the development of amyloid plaques in the cerebral cortex. It is characterized by confusion, disorientation, memory failure, speech disturbances, and eventual dementia. The cause is unknown. Alzheimer's disease is named for its identifier, German psychiatrist Alois Alzheimer (1864-1915).
DementiaDeterioration of intellectual faculties, such as memory, concentration, and judgment, resulting from an organic disease or a disorder of the brain, and often accompanied by emotional disturbance and personality changes.
1Timothy 1:7 says, "God hath not given us the spirit of fear; but of power, and of love, and of a sound mind."
There is no reason a Christian should have Alzheimer's or Dementia other than due to an iniquity or generational curse.
3). Repeated or chronic sickness (especially if hereditary).
The corresponding phase from Deuteronomy 28 are: plague or plagued              with diseases (21) consumption or wasting disease (22); extreme burning, fever and inflammation (22); incurable boils (27, 35); tumors (27); scabs or festering sores (27); incurable itch (27)), madness (28); blindness (28); extraordinary, fearful, prolonged plagues (59); serious and prolonged sicknesses or sever and lingering diseases of our seed (children) (59); every other sicknesses or severe and lingering diseases.
Consumption: An old and once common term for wasting away of the body, particularly from pulmonary tuberculosis(TB). Other old TB terms include the King's evil or scrofula (TB of the lymph nodes in the neck) and Pott's disease (TB of the spine).
The World Health Organization (WHO) in "L'histoire de la tuberculose" notes that: "In 460 BC Hippocrates identified consumption as the most widespread disease of his day and observed that it was almost always fatal. Someone who had tuberculosis seemed literally to be consumed by the disease.
Cancer is the uncontrolled growth of abnormal cells anywhere in a body. The abnormal cells are termed cancer cells, malignant cells, or tumorcells, consumption or wasting disease (22); tumors (27)
I remember a co-worker whose wife wrote an autobiography. I purchased the book eager to read what the author had written. I was shocked by what I was reading. Fred's wife had been sexual abused by her father since she was a child of four or five years of age, which continue into her teen years. As she approached her adolescent years the physical and sexual abuse increased. In high school she met Fred who was smitten by her. However, she couldn't dare tell her father. She wasn't allowed to have friends, never less a boyfriend. She wasn't allowed to socialize or participates in school activities. Finally as there relationship became serious she confided in Fred regarding the abuse. Very soon after this Fred showed up at her house and told her to get her things, she would be moving in with him and his parents. The father had to let her go or face the possibility of jail time. Fred eventually married his sweetheart and they moved on with their lives. That's where the book ends, leaving you to believe they lived happily ever after. However I needed to know what happened to the father. Fred said, "He and his wife went to visit him at a nursing home. He was in a wheel chair and couldn't walk, he was also blind".
Fred and his wife were Christians and acknowledge Jesus Christ as their Savior. However, They couldn't let go of the past nor forgive her father for what he had done. Why forgive? So she could be made whole, free from the pain and torment, and her earthly father could be released into the hands of a loving, but just God. After receiving continued therapy and counseling Fred's wife left him and the children with a distrust and hatred toward men. They left Jesus hanging on a cross, as a dying Savior. He wanted to be their Deliverer, Redeemer, Peace, Joy, Healer and so much more, but they couldn't let go and forgive, so God couldn't heal and set them free. I pray that there will be another book, one of redemption— a ministry of reconciliation and healing.
4).Continued financial insufficiency and lack.
Two related phrases from Deuteronomy 28 are: "Cursed shall be thy                       basket and thy store" (28:17); "Curse shall be the fruit of thy body, and the fruit of thy land, the increase of thy kine, and the flocks of thy sheep: (28:18) "Thou shalt not prosper in thy ways" or you will be unsuccessful in everything you do (28:29).
This is not just financial insufficiency but a lack in other areas. Always                                 achieving but never receiving, coming short. You see doors of opportunity, divine connections, jobs, promotions all within reach but never attainable. No matter how hard you try, how much you give you fall short, depleted spiritually and financially.
I am not speaking of those periods in our lives, when our faith is being tried. Those times when we must see, rely and lean on our Heavenly Father as our provision.
5). Being "Accident-Prone".
Accident-Prone deals with someone who is prone to unnatural accidents, better phrased as  "freak" accidents. Deuteronomy 28 doesn't necessarily mention this as a curse; it could be under the scripture in verse 29, "Thou shalt grope at noonday, as the blind man gropeth in darkness…"
I was ministering to a person who had been in numerous car accidents, none of them her fault. I discerned that she was under a curse and was accident-prone. She immediately remembers being pushed out of a car as a young child. She says there was no other person in the back seat with her when she was pushed out of the car. A flood of memories involving accidents came to this women's recollections; being pushed down, and tripping down steps, falling on the sidewalk, as well as other freak accidents. Each accident caused some of form physical injury to her body. She was able to see that this was not just limited to her, but the pattern was repeated with her daughter and granddaughter coming under this same curse.
It seems that there is an invisible force maliciously working against that person. A clue is when the person says things like, " I don't known how that happened" or "It felt like someone push or tripped me".
6). A history of suicides and untimely deaths.
Deuteronomy 28:20 "…thou perish quickly;" and "And thy life shall hang in doubt before thee; and thou shalt fear day and night, and shalt have none assurance of thy life" (66)
You may know or have heard of families who have lost more than one family member in different accidents or victims of homicides. It is not uncommon in this curse for a series of tragedies to affect one family. However if one looks at the family bloodline you will see pattern of tragedies that has affected each generation.
7). Breakdown of marriage and family alienation.
Deuteronomy 28:32 "Thy sons and thy daughters shall be given unto another people, and thine eyes shall look, and fail with longing for them all the day long;" Deuteronomy 28:41 "Thou shalt beget sons and daughters, but thou shalt not enjoy them; for they shall go into captivity."
Many parents have seen their sons and daughters taken captives to gangs, drugs, sex (prostitution & homosexuality), and the occult.
There is an unseen force that brings division and alienation to the family structure.
I know of families where the women would marry and have children. The husband/father would leave the family; none of the children had a relationship with their father growing up. This not only affected the daughters in the family, but this pattern (curse) was repeated with their children when they became adults or married. I have also seen that pattern with the sons leaving their family just like their fathers had. There is a breakdown in the family structure from one generation to another.
In order to understand where or how a curse develops in a person's life we must first understand the different stages of sin.
1). Sin: Sin is an offense. The root word for sin is — missing the mark. The Bible says, "For all have sinned and come short of the glory of God (Rom. 3:23)". All means Christians as well. Scripture says, "If we say we have no sin, we deceive ourselves, and the truth is not in us (1John 1:8-10)." Once we confess our sins and asked the Lord to forgive us in Jesus name, we are forgiven. But what happens if we don't ask for forgiveness? What if we justify ourselves or minimize that sin. If we continue in that sin it becomes a transgression.
2).Transgression: Root word­­­—to rebel, offend, to choose.
Transgression is rebellion. When we continue to deliberately sin and refuse to repent, we allow this particular sin to become a stronghold in our lives. A stronghold means just that, a strong hold in our lives. Once this transgression becomes a stronghold, it's a matter of time before it takes root in us, turning into an iniquity.
3) Iniquity: Root word—twisted, bent, depravity, and perversity
Iniquity is a practiced sin that twists its way into the heart and bloodline of a person. Iniquities don't just affect one person but passes from one generation to another in the family bloodline.
Isaiah 53:5 says, "But he was wounded for our transgressions, he was bruised for our iniquities…"
Clearly we see that transgressions and iniquities are not the same thing, but two different types of sins. Not all sins bring a curse. However, all curses are a direct result of sin. Whether you opened the door to that particular sin or your mother, father, grandma, grandfather... depending on the sin it will bring a curse upon your bloodline.
To be continued
Categories: Blessing or Curses
/