Shopping Cart
Your Cart is Empty
There was an error with PayPal
Click here to try again
Thank you for your business!
You should be receiving an order confirmation from Paypal shortly.
Exit Shopping Cart
| | |
| --- | --- |
| Posted on 16 July, 2013 at 10:38 | |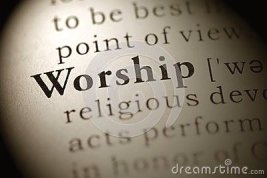 I know this prophetic dream was for me, but I wonder how many others could benefit from this dream? In this dream there were two wonderful women of God that I have known for many years and have ministered with together at conferences, Mary Beth and Vicki. 
In the dream we were putting on a conference. Although we have not done this for several years, this was not foreign or unusual to me. What was foreign to me was our lack of organization or an agenda. Although our planning appeared to be spontaneous in nature, my biggest concern was, were we really being lead by the Lord? This troubled me somewhat, seeing how I was a very organized person.
As we proceeded with the conference, I sensed heaviness, and despair over the people. I noticed Vicki playing the piano and singing a song onto the Lord. Mary Beth, and I stood in the back of the conference room surprised. We looked at each other, as I said, "I didn't know Vicki played the piano and sang?" Mary Beth responded with the same expression of surprise and said, "Neither did I." After Vicki finished the song she came back to where we were standing, and asked, "What were we going to do next?"
I knew the people needed to enter into worship if they were going to be free from the chains of heaviness and despair. So I told Vicki that she should continue to sing worship songs and play the piano. Vicki looked at me surprised and said, " I don't do worship." Both Marybeth, and I looked just as surprised as Vicki did. "Sure you do" I said, "I just heard you." Vicki adamantly replied, "I don't do worship."
All of a sudden the scene changed. We were no longer inside of a conference room, but outside on several acres of land, with a make shift stage. I walk down some stairs into the summer morning breeze, where Vickie and Marybeth were already waiting for me. Although the scenery had changed, our conversation had not. It was as though we left off where we started. Vicki asked me, "What are we going to do?" Again, I said, " You need to lead them in worship, Vicki." Once again Vicki replied, "I don't do worship." I understood she was not called to do worship, but worship was what the people needed to enter into.
Finally I said, "Fine I will do worship, even though I can't hold a note or keep a tune." Now it was Vicki and Marybeth's turn to look surprised, although they did not respond. I'm sure they agreed with my own analysis on singing. I continued by saying, " I can praise God for what He has done, what He is doing, and what He will do." Immediately I understood what worship really meant. It wasn't the songs we sang, nor how well we sounded. But, it was the condition of our heart. It was coming before The Lord in humbled admiration and gratitude for who He is, and what He has done in our lives. It's getting our focus on Him and off of ourselves. I knew that as the people THANKED God for what He had done, PRAISE Him for what He is doing, and TRUST Him for what He's going to do, the heaviness and despair would leave. Then they would be able to receive.
I told Marybeth and Vicki, "lets pray." As we took one other's hand, it was then that I noticed there was a fourth person with us. I was not surprised, but comfortable with this other person. We then held hands, and I began to pray. "Lord, I thank you that nothing is broken, nothing lost." I repeated, "Nothing lost, nothing lost…" I then woke up.
I previously said that our planning appeared to be spontaneous in nature, yet unorganized which troubled me. I believe God is bringing a fresh anointing to the Body of Christ. Those who choose to be led by the Spirit of God, will be stretched out of their comfort zone, but will clearly hear, and obey the Spirit of God. This spontaneity and liberty will transcend man's agenda and protocol. I said a "fresh anointing" not a "new anointing," because this liberty in the Spirit has always been available to God's people, but not always welcomed. We want to be in control and get the Glory, but that's about to change. This will bring people to their knees as they see, and not just hear about the acts of God. There are those who would call this revival, but I call it Church!
I said that the scenery had changed from a conference room to out side, but our conversation had not changed. God is transitioning his people from confinement to a newfound liberty. What God has revealed to us has not changed, but is about to occur.
The last part of this dream when I prayed, "Lord, I thank you that nothing is broken, nothing lost." I seemed stuck on the words, "Nothing lost."  The promises, and blessings whether for our loved ones or us are not forgotten or lost, they are just delayed. He is preparing a vessel to receive all that He promised. However, these vessels will covet Him and not the blessings.
I just couldn't get the words, nothing broken, nothing lost out of my mind. I knew I had heard this before, but where? I wondered. I couldn't find those words as a scripture in the Bible, but further researched uncovered the word Shalom.
Shalom is Peace, that is nothing broken, nothing missing, wholeness, and completeness. For me to pray those words was a reminder of God's covenant promises for us. That through the trials, delayed blessings and hindered prayers, I can have Shalom.
I am reminded of the scripture from Habakkuk 3:17-19 (KJV). "Although the fig tree shall not blossom, neither shall fruit be in the vines; the labour of the olive shall fail, and the fields shall yield no meat; the flock shall be cut off from the fold, and there shall be no herd in the stalls: Yet I will rejoice in the Lord, I will joy in the God of my salvation. The Lord God is my strength, and he will make my feet like hinds' feet, and he will make me to walk upon mine high places."
Categories: Prophetic visions
/