Shopping Basket
Your Basket is Empty
There was an error with PayPal
Click here to try again
Thank you for your business!
You should receive an order confirmation from Paypal shortly.
Exit Shopping Basket
| | |
| --- | --- |
| Posted on 11 March, 2014 at 15:25 | |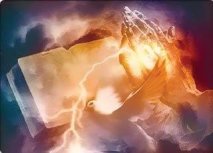 One day while getting ready for work I had the strangest feeling something wasn't right. I looked in the mirror at my reflection. I was proud of my neatly pressed police uniform that I had recently retrieved from the dry cleaners. My police cap, with the Milwaukee Police logo lay proudly upon my recently trimmed hair. I had my badge on my shirt, my revolver, and baton was nested in their holsters on my worn leather belt. What could I be missing, I wondered? 
As I drove to work once again that feeling of incompleteness rested heavily on my conscious. Once again I checked for the obvious. My badge was fastened on my shirt, my weapon was secure in my gun holster with additional ammunition, and I had my handcuffs. So what was this feeling that something was missing? 
Once I arrived at work I went immediately into the locker room, I had to know what was this nagging feeling. Role call would be soon. In role call you stood in line while a sergeant inspected you from head to toe to make sure you were fit and equip for duty. You didn't want to be pointed out as one who was not equip, because you would never hear the end of it from your fellow officers. Finally I looked down at my feet, and to my horror I realized I wasn't wearing my work shoes. I was wearing my favorite fluffy blue slippers. I was so comfortable in these slippers that I didn't notice that the Holy Spirit was trying to get my attention. Great, now I had to sneak into the captain's office without being notice and explain that I really needed to go back home to retrieve something. I managed to make it into the office undetected, as I stood before my superior officer. Now how was I going to explain that I was unfit for duty? I tried to avoid the obvious, as I asked permission to go home and retrieve something. My captain stood behind a huge desk and looked puzzled as he asked me, "Why do you need to go back home?" Sheepishly I replied, "I forgot my shoes." He looked over the desk directly at my fluffy slippers. He was composed like an officer should be, however I did detected a huge grin form on his face and with an affirmative nod of his head, I left for home. I think he didn't speak, because he was afraid he would loose it, and burst out laughing. At least he could keep a secret. I never heard another word about it, nor did I ever forget my work shoes after that. 
We can chuckle at my expense but how often have we attempted to fight a spiritual battle without being fully equipped, and then wonder why we our loosing grounds? We know that Ephesians 6:11-17 says, "11Put on the whole armour of God, that ye may be able to stand against the wiles of the devil. 12For we wrestle not against flesh and blood, but against principalities, against powers, against the rulers of the darkness of this world, against spiritual wickedness in high places. 13Wherefore take unto you the whole armour of God, that ye may be able to withstand in the evil day, and having done all, to stand.14 Stand therefore, having your loins girt about with truth, and having on the breastplate of righteousness; 15And your feet shod with the preparation of the gospel of peace; 16Above all, taking the shield of faith, wherewith ye shall be able to quench all the fiery darts of the wicked. 17And take the helmet of salvation, and the sword of the Spirit, which is the word of God:"Fully equipped isn't just referring to what we wear, but also having knowledge of whom we are battling and what we are to do. I realized that I couldn't do my job as a police officer effectively unless I was fully equipped. To be fully equipped isn't just having the equipment available, but taking a hold of it and applying it in our lives. I had to use what was at my disposal, but also I had to know when and how to use it.In Judges 16:31 we read that Samson judged Israel twenty years. Judges 16:9-11 says, "9Then the Philistines went up, and pitched in Judah, and spread themselves in Lehi.10And the men of Judah said, why are ye come up against us? And they answered, to bind Samson are we come up, to do to him as he hath done to us. 11Then three thousand men of Judah went to the top of the rock Etam, and said to Samson, knowest thou not that the Philistines are rulers over us? What is this that thou hast done unto us? And he said unto them, as they did unto me, so have I done unto them." (KJV)
First of all the Philistines were not their ruler, God was. Second, Samson was not the problem, the Philistines were. Yet, the men of Judah took and bound Samson instead of their enemy and handed Samson to the enemy.Judges 15:12-13 says, "12And they said unto him, We are come down to bind thee, that we may deliver thee into the hand of the Philistines. And Samson said unto them, Swear unto me, that ye will not fall upon me yourselves.13And they spake unto him, saying, No; but we will bind thee fast, and deliver thee into their hand: but surely we will not kill thee. And they bound him with two new cords, and brought him up from the rock." The Lord chose Samson to be a judge and deliverer over Judah. No matter how unorthodox his method was, he did fight the enemy, the Philistines. However, Judah perceived Samson to be the problem instead of part of the solution and the Philistines as their solution instead of being the problem (enemy). Samson's own people (Judah) bound Samson with cords and handed him over to the enemy. Why? Because they didn't like the way he did things. Samson wanted to eliminate the enemy and Judah wanted to live peacefully with them. 
Church, we cannot live peacefully with the enemy. Whether he's in our home, church, community or country. God has not called us to fit in but to stand out and fight the good fight of faith. We cannot afford to compromise our beliefs for the sake of peace or political correctness. However, we must recognize who the enemy is. He is not our spouse, children, boss, or other Christians, but the devil can and may use them (Those closes to you) to reap havoc in your life. 
God's people must never be fearful of the devil's schemes or intimidated by those he uses, we must pray for discernment. We should be like the men of Issachar, who understood the times and knew what Israel (God's people) should do…(1Chron.12: 32). There were many mighty men of valor, each having their own extraordinary gifts who had to make a choice, whether to fight with David or against him. We must choose our battles wisely. Remember, not every ones battles are yours. However, when you choose to fight make sure you are on the Lord's side and not a part of the problem instead of part of the solution…to be continued. 
Categories: Spiritual Warfare
/