Shopping Basket
Your Basket is Empty
There was an error with PayPal
Click here to try again
Thank you for your business!
You should receive an order confirmation from Paypal shortly.
Exit Shopping Basket
| | |
| --- | --- |
| Posted on 22 May, 2014 at 12:15 | |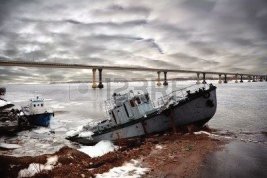 Romans 12:2 - And be not conformed to this world: but be ye transformed by the renewing of your mind, that ye may prove what [is] that good, and acceptable, and perfect, will of God. 
I cannot help to think about how many people in the Body of Christ do not know the will of God for their life. Instead of inquiring from the Lord and seek His Word they seek help from the secular world who do not have the solution to their problems.


We seek secular psychologist and counselor to help advise and medicate us for a spiritual problem. We go to a medical doctor to be diagnosed with some medical condition and prescribe a life long drug to control not heal our condition. We seek advise from our unsaved friends and wonder why our relationship with our unequally yoked boy/girlfriend is missing something. We accept what the world (spiritually dead) says as truth and doubt what the Word of God say as the Truth. Are we so immersed in worldly pleasures, or bogged down by our circumstance that we don't have time to read our bibles for the solution or pray through our circumstances? Are we spiritually shipwrecked?


Paul was a prisoner aboard a ship headed to Italy with others prisoners. The winter season was quickly approaching and sailing would be very dangerous.  Paul went to Julius (centurion) and said; "I perceive that this voyage will be with hurt and much damage, not only of the lading (cargo) and ship, but also of our lives (Acts 27:10)."
Julius heard what Paul said, but he was more persuaded to listen to what the owner of the ship and the sailors said about the trip rather than a Godly man.  It would stand to reason that the centurion would take the advise of someone who knew about ships, especially the owner of this particular ship. However, Paul knew something about his God, and discerned that they shouldn't go ahead with this voyage. The owner of the ship felt that they should move on to a better place to keep the ship for the winter.  No one listened to Paul's warning and they began to sail the ship.
(Acts 27:13-20) The ship had not sailed far before the wind began to blow very hard.  It was blowing so hard that the captain could not turn the ship back.  They were caught in the middle of a terrible storm.  The sailors had to work hard to keep the ship from filling completely with water.  The ship was being tossed up and down.  Because the wind and waves crashed against the sides of the boat it felt like the ship was going to break apart.


It had been dark for many days.  No one could see the sun during the day or the stars at night.  The winds were still raging against the ship.  Luke wrote that they had given up hope that anyone would come and rescue them at sea.  Everyone was sure they were going to die at sea.  They had lightened the ship and threw overboard everything that would lighten the load. They no longer was in control but was tossed about by the wave and an uncertainty of where they were headed.
Have you ever found yourself in a turbulent storm that left you wondering if you will ever get out of it, and what will become of your finances, health, career, or relationship? If only we would have listened to that still small voice, or sought godly advise/prayed. 


Everyone goes through trials, some more than others. If we are honest with ourselves we must admit there is something we did or did not do that brought us to this storm in our lives. God will allow the storms in ours lives to perfect us, but also to teach us how to trust and rely on Him. 


The men on the ship didn't heed the warning from Paul and found themselves in need of a deliverer. We will not know real peace until we accept Jesus as the Prince of Peace. We cannot be healed unless we allow Jesus to be our Chief Physician. We will never receive a miracle unless we step out in faith and trust our Lord to provide one. We will not know the Joy of being delivered until we see the need to be delivered by our Redeemer. We will not know who Jesus is in our lives until we see the need for Him to fulfill our needs. Jesus has fulfilled all things and yet we only go to Him for some things. Have we eliminated the solution by limiting God?


Paul stood up in front of all the men on the ship. He said, "Sirs, ye should have hearkened unto me, and not have loosed from Crete, and to have gained this harm and loss. And now I exhort you to be of good cheer: for there shall be no loss of any man's life among you, but of the ship." 


Another words if they would have listen they wouldn't be in this predicament. However, there are consequences for disobedience. They will be all right, yet they lost precious cargo, and the ship would be destroyed. When we go through a storm we too loose valuable cargo, sometimes we loose the very thing we are trying to hold on to. Most of the time it's our peace or joy we loose, but that is our choice.


(Acts 27:30) "And as the shipmen were about to flee out of the ship…" verse 31 says "Paul said to the centurion and to the soldiers, except these abide in the ship, ye cannot be saved." They were getting ready to jump ship because they believed the ship would crash, so they would rather take their chances in the turbulent waves. Even when we are about to crash, we must abide in Christ, we might be hurting, but we won't die, but live and proclaim the works of God. 
Verse 42-43 "And the soldiers' counsel was to kill the prisoners, lest any escape. But the centurion willing to save Paul, kept them from their purpose." The soldiers were willing to kill the prisoners then that any should escape. 


We sometimes forget that we have an enemy of our soul the devil, which wants nothing better than to keep us bound and imprisoned in our circumstances. He like the soldiers want to steal, kill, and destroy if not our lives then our faith. We also like Paul have an advocate, Jesus Christ who intercedes in our behalf.


God had a plan for Paul's life and no one was going to end Paul's life before God's work for Paul was done.  Believers can find comfort in knowing that God is in control of their life and their lives will not end on this earth until God's purpose for his/her life is fulfilled. Even if the ship you are in is falling apart or crashing, you must abide in the ship and allow Jesus to be the anchor of your faith. In order for Jesus to be the anchor of your faith you must be anchored in His Word. 

Categories: Perilous Times
/