Shopping Cart
Your Cart is Empty
There was an error with PayPal
Click here to try again
Thank you for your business!
You should be receiving an order confirmation from Paypal shortly.
Exit Shopping Cart
| | |
| --- | --- |
| Posted on 9 September, 2015 at 17:55 | |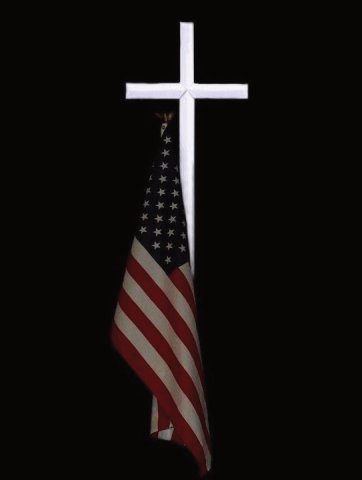 It is sad that we have the liberty to preach the gospel in American without persecution, but we do not really preach the gospel. However, we do preach and teach on prosperity, love, and grace, and never get to the real reason Jesus Christ came to earth and died for us. We are afraid to confront sin; afraid of offending or losing members so we walk around the root problem facing America and our Churches, SIN. We our sending people to hell with a smile, and a hug, while our church continues to physically grow and financially prosper with unbelieving believers. We pride ourselves of being a "seeker friendly" church; and the devil prides him self in the fact that hell has enlarged its borders.
                                                                                                              According to the ABCNEWS/Beliefnet poll, Eighty-three percent of Americans identify themselves as Christians.Thirty-seven percent of all Christians describe themselves as born-again or evangelical. According to Barna Group survey 80% of Americans say they are Christian, 45% call themselves Born Again Christians. 
What this tell us is according to both the ABCNEWS/Beliefnet poll and Barna survey the actual Christians in America is really only about thirty- seven to forty-five percent. If you are Born Again you are a Christian according to the scriptures. If you are not born again then you are not a Christian. 
Born Again Believers are those who have a personal commitment to Jesus Christ, have confessed their sins and accepted Christ as Savior. The larger percentage that is not born again identifies them selves as Christians based on their parent's church affiliation, attending a church of their choice or because they believe that God, and Jesus exist. They have not confess there sins nor repented of them. They do not know what born again means, or what the crucifixation was all about. 
This is one reason Americans who consider themselves to be Christian have a diverse set of beliefs – but many of those beliefs are contradictory or, at least, inconsistent with the scriptures. This is because they are not Christians. They identify with the word Christian but not with what is written in the Word of God (bible).
The word Christian comes from the Greek word christianos which is derived from the word christos or Christ, which means "anointed one." A Christian, then, is someone who is a follower of Christ. A follower is one who follows (lives) according to the doctrine (bible) of Jesus Christ. The first use of the word "Christian" in the Bible is found in Acts 11:26, "And the disciples were called Christians first in Antioch." 
Most Americans who call themselves Christians Do Not Believe that Satan or the Holy Spirit exist according to the Barna survey.                                               
Satan                                                                                                           Four out of ten Christians (40%) strongly agreed that Satan "is not a living being but is a symbol of evil." An additional two out of ten Christians (19%) said they "agree somewhat" with that perspective. A minority of Christians indicated that they believe Satan is real by disagreeing with the statement: one-quarter (26%) disagreed strongly and about one-tenth (9%) disagreed somewhat. The remaining 8% were not sure what they believe about the existence of Satan.
Holy Spirit                                                                                                    Much like their perceptions of Satan, most Christians do not believe that the Holy Spirit is a living force, either. Overall, 38% strongly agreed and 20% agreed somewhat that the Holy Spirit is "a symbol of God's power or presence but is not a living entity." Just one-third of Christians disagreed that the Holy Spirit is not a living force (9% disagreed somewhat, 25% disagreed strongly) while 9% were not sure. Yet the scriptures says differently than the opinions of 58% non believing believers. 
The Holy Spirit is crucial to our growth and development as a born again Christian. John 14:26 says, "But the Comforter, which is the Holy Ghost, whom the Father will send in my name, he shall teach you all things, and bring all things to your remembrance, whatsoever I have said unto you."
What does this survey show us? That most people in America call themselves Christians, but do not have knowledge of what the bible says a Christian or born again believer means. Why? They do not read the bible, which is obvious by their lack of knowledge about the Holy Spirit and Satan. However, the stark reality is most Americans who claim to be Christians are not taught from the pulpit the truth about the good news; the gospel, which includes repentance for our sins, salvation though Jesus Christ, a relationship with our Heavenly Father through the Holy Spirit, and sanctification. 
Those Americans who identify with being a Christian, have no clue what born again means even based on the two different surveys. Perhaps it is because they believe in God, that Jesus Christ is the Son of God, but that's as far as their beliefs go. This alone doesn't make you a Christian. James 2:19 says, "You believe that there is one God; you do well: the devils also believe, and tremble." He knows the Word of God, better than most of us, and he has experience heavenly things that we have not, but the devil is not a Christian and definitely he is not saved. There are many that say they are Christians, who are not. So whether we flippantly use the word Christians, or non-believing believers we must be born again according to the scriptures…To be Continued
Categories: Perilous Times
/