Shopping Basket
Your Basket is Empty
There was an error with PayPal
Click here to try again
Thank you for your business!
You should receive an order confirmation from Paypal shortly.
Exit Shopping Basket
| | |
| --- | --- |
| Posted on 3 November, 2015 at 12:47 | |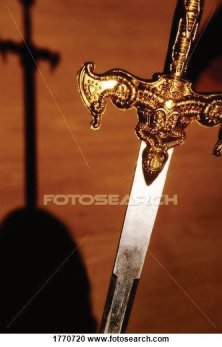 I was praying for one of our church members who was recovering from leg surgery. I prayed like I always have, "Lord, heal her leg in Jesus name." Immediately I heard the words, "Why are you asking me to do something I already did?" It was obvious to me that her leg was not heal so what was the Lord saying?
I then was reminded of time when I was much younger in the Lord. I remembered praying for the Lord to save my husband. As soon as I said, "Lord save him" I heard the words, "He's already saved." Immediately I dismissed those words and repeated, "Lord save him." Once again I heard the words, "He is saved." Again I ignored that still small voice and repeated a third time, " Lord save him." The same answer came back, "He is saved." I responded with, "If he's save, why don't he act like it?" My husband never acknowledge he was saved. Three times I heard, He's is saved, and yet evidence showed other wise. But, I knew the Lord had spoken to me, but how could my husband be saved?


1Peter 3:18 "For Christ also hath once suffered for sins, the just for the unjust, that He might bring us to God, being put to death in the flesh, but quickened by the Spirit,"


I asked the Lord what did He mean when He said, that he was saved? The Lord revealed to me that He died once for all humanity. He saved humanity, but they can either accept or reject what Jesus did for them at Calvary. Jesus wasn't going to die again to save humanity. I realized I needed to change how I was praying. Instead of praying that he would be saved, I prayed he would receive salvation that was purchased for him with a great price, Jesus life.


The Lord then said to me, "When you do deliverance, do you ask the demons to leave, or command them to leave in my name? I replied, "I command them to leave in Jesus name." I knew the authority I had as a deliverance minister. The Lord was showing me that healing was no different. Why was I asking the Lord to heal someone when he already did that? Mark 16:17-18 " And these signs shall follow them that believe; In my name shall they cast out devils; they shall speak with new tongues;18 They shall take up serpents; and if they drink any deadly thing, it shall not hurt them; they shall lay hands on the sick, and they shall recover."


Mark 16:17-18 says,"These signs shall follow them that believe." It doesn't say, that if it is God's will to heal, or cast out devils. Nor does it say we should ask and cry to God. 


James 5:14-15 "Is any sick among you? Let him call for the elders of the church; and let them pray over him, anointing him with oil in the name of the Lord: 15 And the prayer of faith shall save the sick, and the Lord shall raise him up;"


"They that believe" in Mark 16:17 and the verse "The prayer of faith" in James 5:15 is a key to walking in the authority we have through Jesus Christ. 
I have come to realize my faith is limited; it is based on my personal experiences.  
Once I have over come an obstacle or trial and saw what Christ did through that situation my faith increased. However, I am convince that the faith we must have isn't our faith to believe because of our ability to be challenged in a situation, but rather the Faith in the one (Jesus) who over-came death, sin, sickness, etc. 


The faith I must have is not faith in myself to do it, but faith in the one who accomplished, finished, and triumph in every area of our lives. Do I have faith, do I believe in what Christ did, and will I stand on that belief?" 
 John 19:28-30 "28 After this, Jesus knowing that all things were now accomplished, that the scripture might be fulfilled, saith, I thirst. 29 Now there was set a vessel full of vinegar: and they filled a spunge with vinegar, and put it upon hyssop, and put it to his mouth.30 When Jesus therefore had received the vinegar, he said, It is finished: and he bowed his head, and gave up the ghost. It is time to believe the report of the Lord, and to walk in the AUTHORITY we have in Jesus name.

Categories: Press On
/