Shopping Basket
Your Basket is Empty
There was an error with PayPal
Click here to try again
Thank you for your business!
You should receive an order confirmation from Paypal shortly.
Exit Shopping Basket
| | |
| --- | --- |
| Posted on 22 June, 2014 at 13:57 | |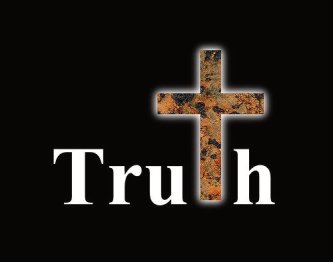 1Timothy 4:1-2 says, "Now the Spirit speaketh expressly, that in the latter times some shall depart from the faith, giving heed to seducing spirits, and doctrines of devils; Speaking lies in hypocrisy; having their conscience seared with a hot iron;"
Jesus warned that in the last days, many shall be deceived and offended, and shall depart from the faith. (Matt. 24:10) When we are more offended by what God's word says, then offending God, we are in grave danger of judgment as a nation, and as individuals.
(Matt. 24:3-4) (3)"And as he sat upon the Mount of Olives, the disciples came unto him privately, saying, tell us, when shall these things be? And what shall be the sign of thy coming, and of the end of the world? (4)And Jesus answered and said unto them, take heed that no man deceive you." 
Why did Jesus say to his disciples to take heed that no man deceive you? Could it be because Christians, disciples, pastors, anyone can be deceived or else Jesus would not have warned them to take heed?
Jesus warned that in the last days, many shall be deceived and there shall be a great falling away. This warning is not to those that are of the world, because they are already deceived. How could they fall away from the faith if they never had the faith? This warning is to Christians. Many false prophets where once devote Christians who once knew and walked in the truth, but became deceived and strayed from the faith. 
Jesus goes on to tell the disciples what will transpire in the end-times. However, he did not tell them the date or the time of His return, as many have falsely predicted.
(Matt.24: 5-8) 5"For many shall come in my name, saying, I am Christ; and shall deceive many. (6) And ye shall hear of wars and rumors of wars: see that ye be not troubled: for all these things must come to pass, but the end is not yet. (7) For nation shall rise against nation, and kingdom against kingdom: and there shall be famines, and pestilences, and earthquakes, in divers places. (8)All these are the beginning of sorrows.
"Throughout the world nations have risen against nations for territory and domination. We know there are famines, pestilences, earthquakes, and a rise in catastrophic events. However, Jesus says these are the beginnings of sorrows not the end.
(9) "Then shall they deliver you up to be afflicted, and shall kill you: and ye shall be hated of all nations for my name's sake. (10) And then shall many be offended, and shall betray one another, and shall hate one another. 
(11) And many false prophets shall rise, and shall deceive many. (12) And because iniquity shall abound, the love of many shall wax cold. (13) But he that shall endure unto the end, the same shall be saved. (14) And this gospel of the kingdom shall be preached in all the world for a witness unto all nations; and then shall the end come.
"Verse 5 says, "For many shall come in my name, saying, I am Christ; and shall deceive many." I have heard numerous sermons on this verse. Many believe that this verse refers to false prophets. It is true many false prophets have come, saying they are the Christ, and have deceived many. We may recognize some from our era. 
Sun Moon (Born Mun Yong-Myeong on February 25, 1920 – September 3, 2012) Sun Moon and his family converted to Christianity when he was a child and joined the Presbyterian Church. When he was 15, Moon said that Jesus Christ anointed him to carry out his unfinished work by becoming parent to all of humanity. 
Sun Moon believed and taught that Jesus was divine but not God; he was supposed to be the second Adam who would create a perfect family by joining with the ideal wife and creating a pure family that would have begun humanity's liberation from the sinful condition caused by Eve's illicit sex with Satan. When Jesus was crucified before marrying, he redeemed mankind spiritually but not physically according to Moon. That task was left to the "True Parents" - Moon and his future wife - who would link married couples and their families to God.
Moon the self proclaimed Messiah was the founder of the Unification Church and of its widely noted "Blessing" or mass wedding ceremony. In his church doctrine, the wedding (or marriage re-dedication) ceremony removes couples from the lineage of sinful humanity and grafts them into God's sinless lineage. After the third generation of intra-Unification Church blessed marriages, any children born will be free from the consequences of original sin. In 1997, about 30,000 couples took part in a marriage ceremony in Washington, DC. Officiated by Moon.
David Koresh (Vernon Howell) Vernon Howell claimed to have become a born-again Christian in the Southern Baptist Church and soon joined his mother's church, the Seventh-day Adventist Church. Vernon Howell legally changed his name "for publicity and business purposes" to David Koresh. Koresh is the Persian name of Cyrus the Great, a Persian King who is named a Messiah for freeing Jews during the Babylonian Captivity. His first name, David, symbolized a lineage directly to the biblical King David, from whom the new messiah would descend. By taking the name of David Koresh, he was "professing himself to be the spiritual descendant of King David, a messianic figure carrying out a divinely commissioned errand."
Koresh would annul all marriages of couples that joined the group, had exclusive sexual access to the women, and would also have regular sexual relations with young girls. There is no question that Koresh had multiple children by different women in the group. His House of David doctrine based on a purported revelation involved the reproduction of 24 children by chosen women in the community. These 24 children were to serve as the ruling elders over the millennium after the return of Christ.                                                                                                        
These men like so many others were Imposters who claim to be Christ, or a prophet sent by God, or otherwise claimed to speak God's truth, when in reality they do not speak the truth and are not who they claim to be. But, they did deceive many. These false prophets had great followers in the United States. A country where bibles are sold and even given away, but apparently not read. It's not hard to deceive those who do not read the word of God, or seek God through prayer.
We may read these profiles and shake our head that anyone could possible fall for such nonsense. Yet many have and will because they either hadn't heard or refuse to believe the truth. However, these false prophets fall under the eleven verse "And many false prophets shall rise, and shall deceive many" not the fifth verse, "For many shall come in my name, saying, I am Christ; and shall deceive many." Lets us take another look at the fifth verse again, which is different than false prophets.                                                                                                      
Verse 5 says," For many shall come in my name, saying, I am Christ; and shall deceive many." This verse is not in reference to false prophets who claim they are the "Christ," but it is about false doctrine. If it referred to false prophets Jesus would not have repeated this scripture differently in verse 5 compare to verse 11.
What this scripture is saying is that many shall come and say that Jesus Christ is Savior and they shall deceive many. Who are the many? Those people who profess to be Christians or Disciples of Christ. How can this be? If we do not read and study the word of God, we cannot know what is scriptural and what is opinion. This is why Jesus warned His disciples by saying, 4 "take heed that no man deceive you."
An example of a widely accepted false belief: We are all God's children. When the truth is we are all God's creation. Only those who receive Jesus Christ as their Savior become children of God (Rom. 8:14, Gal. 3:26, John 1:12). Another example of a false belief that is widely being accepted is; we all believe or serve the same God. Yet, there are different Saviors, or multiple ones (1John 4:14-15, 1Tim. 2:5).
Jesus said in verse 13, "But he that shall endure unto the end, the same shall be saved." Endure means to carry on or bare up under, it does not mean to give in to opinions and sinful temptations because of those who say they are Christian, but their lifestyle contradicts the Word of God.                                                                                                            
May we be like the psalmist who said, "Thy word have I hid in mine heart, that I might not sin against thee." Psalm 119:11
References about the false prophets: From Wikipedia, the free encyclopedia


















Categories: Perilous Times
/