Shopping Basket
Your Basket is Empty
There was an error with PayPal
Click here to try again
Thank you for your business!
You should receive an order confirmation from Paypal shortly.
Exit Shopping Basket
| | |
| --- | --- |
| Posted on 24 September, 2015 at 10:38 | |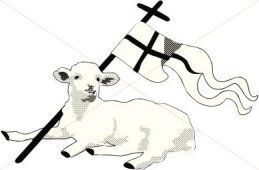 Isaiah 53:1 says, "Who hath believed our report? And to whom is the arm of the Lord revealed?"
Jesus revealed to Nicodemus what man must do in order to see or plainly put, enter the kingdom of God. Eventually Nicodemus did believe that Jesus was the Messiah, and why Jesus, not sacrificial animal offerings was the only way to redeem mankind.
John 3:1-3 "There was a man of the Pharisees, named Nicodemus, a ruler of the Jews: 2 The same came to Jesus by night, and said unto him, Rabbi, we know that thou art a teacher come from God: for no man can do these miracles that thou doest, except God be with him. 3 Jesus answered and said unto him, Verily, verily, I say unto thee, Except a man be born again, he cannot see the kingdom of God."
Jesus himself said, "Except a man (woman) be born again, he cannot see the kingdom of God." Mankind cannot enter heaven on religious traditions or good deeds.
Nicodemus was a good man, a leader in the Jewish religious sector, a Pharisee. He kept the traditions of the Jewish people. Yet, Jesus told Nicodemus you must be born again or you will not see the Kingdom of God. 
Why is it so important to be born again or saved? Why, because the other alternative is hell and damnation.
I am reminded of a story of a farmer who was told by an old evangelist that the Son of God, Jesus Christ, left His kingdom in heaven and came to earth as a man to save humanity from eternal damnation. The farmer could not understand the reason why the Son of God, would have to be born of a virgin, become a man, and die for our sins on a cross that we might be saved. Why was this the only way to save humanity? 
One day the farmer noticed a storm brewing, so he hurried to put his animals in a secure barn. When the farmer attempted to rally the ducks into the barn they scattered in different directions. The sky now filled with a foreboding darkness, the hollowing wind picked up indiscriminative objects scattering them in different directions. The farmer frantically yelled to his ducks to follow him. Couldn't they see the danger, didn't they understand he was there to save them from ultimate destruction. He knew he had to do something, but what?  He yelled at them, running frantically toward them, as they seem to quacked in unison "Go away." The ducks escapes the farmer futile attempts and pleas to following him to a place of safety from the emanate danger. As the farmer wondered what to do, it hit him, he remembered what an old evangelist had told him, about the Son of God.
The only way he could reach these ducks, and save them, was to become one of them, and show them the way. He stooped down almost in a fetal position, flapping his arms, and quacking like a duck, as he headed for the barn. The ducks quickly followed suit, and were saved.
Jesus had to be born of the flesh, so we could be born again of the spirit. He had to come in the form of man, take our sins upon himself at the cross, to show man the way back to our Heavenly Father and away from eternal damnation, because of sin. 
Sin, is like the perfect storm, reaping havoc wherever it is, destroying lives, and souls. Like the duck we think we are ok, when we really are headed in the wrong direction.
Isaiah 53: 5-6 says "5 But he was wounded for our transgressions, he was bruised for our iniquities: the chastisement of our peace was upon him; and with his stripes we are healed. 6 All we like sheep have gone astray; we have turned every one to his own way; and the Lord hath laid on him the iniquity of us all."Sin separates us from God. Although God is a loving and merciful God, he is also a Righteous and Holy God. He has made provisions for us to be reconciled back to him since the fall of man (Adam) through God's Son, Jesus Christ. 
John 1:10-13 "10 He was in the world, and the world was made by him, and the world knew him not. 11 He came unto his own, and his own received him not. 12 But as many as received him, to them gave he power to become the sons of God, even to them that believe on his name: 13 Which were born, not of blood, nor of the will of the flesh, nor of the will of man, but of God.
"Isaiah 53:1 "Who hath believed our report? And to whom is the arm of the Lord revealed?" What does it mean to believe?
I like the way the Amplified version expounds of the word BELIEVE; for it clearly puts the word believe in a clearer perspective. To believe means to adhere to, trust and rely on Jesus and the word of God.
Amplified says "12 But to as many as did receive and welcome Him, He gave the authority (power, privilege, right) to become the children of God, that is, to those who believe in (adhere to, trust in, and rely on) His name—"
To believe means to put into practice what the word of God says. It is one thing to hear the word, and another to obey it. 
A person born again has been Born Again of the spirit. Christians are those who have a personal commitment to Jesus Christ, they have confessed their sins and accepted Christ as Savior, and Lord.
John 3:3 "Jesus answered and said unto him, Verily, verily, I say unto thee, except a man be born again, he cannot see the kingdom of God.
"John 14:6 6 "Jesus saith unto him, I am the way, the truth, and the life: no man cometh unto the Father, but by me."
No other religions speak of a need to be set free from our sins. They only speak of doing good deeds to feel good about our selves. These so call religions or cults offer no solution for sin, just restitution, while our sins are magnified and out of control in our lives. The bible speaks of a Divine God, who created man and women in His image, and placed them in paradise. In a perfect environment Adam and Eve chose to disobey God, and sinned. Now we who live in an imperfect environment can choose to live righteous because of Jesus Christ.
Satan and hell is not a symbol, both are real. We can believe it doesn't exist but that doesn't make it so. 
Isaiah 5:14 says, "Therefore hell hath enlarged herself, and opened her mouth without measure: and their glory, and their multitude, and their pomp, and he that rejoiceth, shall descend into it." Hell is not a symbol, but a real place of torment and punishment for the Devil, and all those who choose to follow him, instead of following Jesus Christ.Do you want to gamble with your soul and hope I'm wrong? Death is not the end, for your spirit lives for eternity, either in heaven or hell according to the choice you make. Eternity is too long to make the wrong choice. 
If you want to receive the gift of eternal life and be set free from the bondages of sin, fear and torment then pray: 
Heavenly Father I acknowledge my sins before you. I believe your son Jesus Christ paid the full price on the cross for all of my sins. I ask you to forgive me of my sins, cleanse, and deliver me from all my iniquities and strongholds. I ask Jesus Christ to come to my heart and life. I acknowledge Jesus Christ as my Savior and Lord. I ask to receive the Holy Spirit who will equip and teach me the word of God, and lead me in the path of righteousness. I ask this in the Name Of Jesus Christ.
Categories: Press On
/