Shopping Basket
Your Basket is Empty
There was an error with PayPal
Click here to try again
Thank you for your business!
You should receive an order confirmation from Paypal shortly.
Exit Shopping Basket
| | |
| --- | --- |
| Posted on 4 February, 2016 at 11:46 | |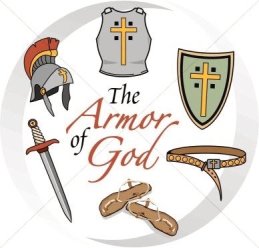 Mohammed Ali, Sunny Liston, Sugar Ray Lenard were all name synonymous to boxing champions in a different era. I used to watch and cheer them on in the comfort of my home. 
A boxing match consisted of twelve rounds that last three minutes. The break was only one minute long. To the one loosing three minutes in the ring must seem like an eternity. The fans would cheer for their favorite boxer even if he were loosing the match. The lively crowd would instruct the boxer what he should do and yell words of encouragement at the battered boxer. The upper cuts and blow to his body was much more forceful then any words being spoken from the crowd or the boxer's manager during the one minute break. The fans weren't in the ring, they weren't receiving the painful blows, but they all knew what he should do to win from the protective sidelines.The one minute break, to tend the cuts, hydrate, and instruct them wasn't long enough break if they are loosing the fight. Why do they continue? What make a battered and bloody boxer get up and continue to fight? They do it for the prize, the championship belt, and the title.
The Apostle Paul says in Philippians 3:14 "I press toward the mark for the prize of the high calling of God in Christ Jesus." We too are in a battle for a bigger prize, that we would be found in Christ and finish our course. Like the boxer we sometimes find ourselves feeling the onslaught of the battle. It appears we are loosing and barely can hold on. The blows of disappointment, and upper cuts of trials seem to wear down and weaken our faith.                                                                        
Our well meaning Christian friends try to encourage us with scriptures verses like "You are the head, and not the tail; above and not beneath;.." (Deut. 28:13). Also  "You can do all things through Christ which strengthened you." Philippians 4:13    Then they solidify the charge with the words, "I'm praying for you," as they practically throw you back into the lion's den. Unfortunately they are doing what they have been taught. We as pastors, and teachers have taught them the fundamentals of fighting without teaching them how to win.
I remember as a child watching the Mickey Mouse Club. At the end of the program they would sing to their special guest "Here's your hat, here's your ears, you're an honorary Mouseketeer."  We have done that with Christians saying here's your shield, here's your helmet, and your sword, you are a Christian. Now fight! (Ephesians 6:15-18)
I want you to understand we are not alone in our fears and struggles. Let's look at a few people from the bible and know how they felt in the midst of a battle. What did these men of God have in common?
David Psalm 142:4-6 4 I looked on my right hand, and beheld, but there was no man that would know me: refuge failed me; no man cared for my soul. 5 I cried unto thee, O Lord: I said, Thou art my refuge and my portion in the land of the living. 6 Attend unto my cry; for I am brought very low: deliver me from my persecutors; for they are stronger than I.                                                                                                                                            
Jeremiah 20:14, 18 "Cursed be the day wherein I was born: let not the day wherein my mother bare me be blessed."18 Wherefore came I forth out of the womb to see labour and sorrow, that my days should be consumed with shame?                                                                                 
Elijah 1 King 19:1-4 "1 And Ahab told Jezebel all that Elijah had done, and withal how he had slain all the prophets with the sword. 2 Then Jezebel sent a messenger unto Elijah, saying, So let the gods do to me, and more also, if I make not thy life as the life of one of them by tomorrow about this time. 3 And when he saw that, he arose, and went for his life, and came to Beersheba, which belongeth to Judah, and left his servant there. But he himself went a day's journey into the wilderness, and came and sat down under a juniper tree: and he requested for himself that he might die; and said, It is enough; now, O LORD, take away my life; for I am not better than my fathers."
Paul 2 Timothy 4:16-18 "At my first answer no man stood with me, but all men forsook me: I pray God that it may not be laid to their charge. 17 Notwithstanding the Lord stood with me, and strengthened me;..." 

What did these men have in common? It appears that they all were discouraged,
Merriam-Webster defines disappointment, discouragement and wearyness as;

Disappointment: someone or something that fails to satisfy hopes or expectations. Another words when what we expect to happen doesn't happen then we become disappointed.
Discouragement: A feeling of having lost hope or confidence. When we continue to be disappointed we lose hope and become discouraged.
Wearyness: lacking strength, energy, or freshness because of a need for rest. Another words you have no strength left to endure, you are tired of the same thing without the desired results. 

These men where past being disappoint and discourage, they were all weary in well doing. Many in the body of Christ have become weary in well doing. This is why Apostle Paul said, "And let us not be weary in well doing: for in due season we shall reap, if we faint not." Gal. 6:9

These men had something else in common. They all over came their situation because They had learned to lean. David said it best when he said, in Ps.143: 6 " I stretch forth my hands unto thee: my soul thirsteth after thee, as a thirsty land. Selah"

Unfortunately we have placed our emphasis on how to fight, but we have not taught God's people how to rest in the midst of the storm…to be continued.  
Categories: Press On
/